A Perfect Plan, Hazy Little Thing among CFF world premieres
Director Sergio Navarretta's The Cuban will open the 14th edition, while Steve Markle's Shoot to Marry caps off the Toronto-based fest.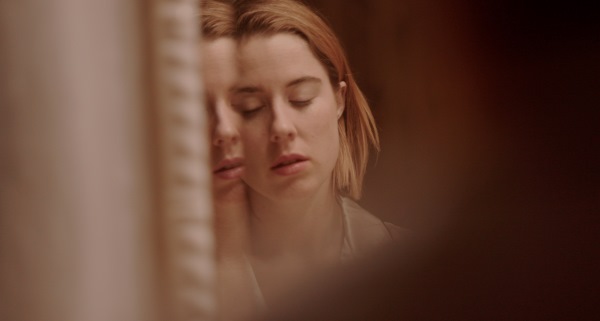 Toronto's annual Canadian Film Fest (CFF) has lifted the lid on its 2020 programming, selecting a total of 15 films – comprised of three features and 12 shorts – to make their world debut.
All told, the three features tapped for the March festival include: director Jesse Ikeman's action-packed feature directorial debut, A Perfect Plan; Sam Coyle's feature directorial debut, drama Hazy Little Thing (pictured); and director Justin McConnell's documentary Clapboard Jungle.
Penned by Ikeman alongside Geoff Hart and Al Kratina, A Perfect Plan follows an expert safecracker forced to plan the perfect diamond heist alongside three other thieves. Starring William Forsythe, Kathleen Munroe, Gia Sandhu, Carlo Rota, Yannick Bisson and more, the feature is produced by Vortex Words + Pictures in association with RivvR Media. Christopher Giroux serves as an executive producer on the heist thriller, while Ikeman and Vortex Words + Pictures president Bill Marks are producers.
Also making its world premiere at CFF is Coyle's Hazy Little Thing, produced by With Wolves Films, High Note Films and Gearshift Films. Written by Coyle and Erin Margurite Carter, the feature sees a blocked writer experience a busy birthday weekend after she wakes up to find she shared a suicidal post on social media. Coyle and Carter both star and serve as executive producers and producers on the project. Hazy Little Thing also features Jade Hassouné, Supinder Wraich, Emily Coutts and Dayle McLeod. Producers on the drama also include Kristina Esposito and Becky Yeboah, while executive producers include Jordan Barker and Borga Dorter from Gearshift Films.
Meanwhile, McConnell's Clapboard Jungle asks the question of how an indie filmmaker survives in the current film business. Featuring interviews with Guillermo Del Toro and Vincenzo Natali, the feature is produced by McConnell's Unstable Ground in association with Federgreen Entertainment, Indiecan Entertainment and 79th & Broadway Entertainment. McConnell serves as a producer on the film alongside Darryl Shaw, while executive producers include Andrew van den Houten and Avi Federgreen. Chris Alexander, Brooklyn Boehme, Leo Boehme, Kevin Burke and Ali Chappell are all associate producers on the film.
Short films set to make their world premieres at CFF include: director Mercedes Papalia and writer/producer/actor Leah Doz's Tips (TIPS Productions), which counts Carmilla's Elise Bauman as a producer; Joey (Filmcoop, executive produced by Clique Pictures), directed by Laura Nordin and writer Jessica Hinkson; director Jessie Gabe's comedy Everyone's Leaving Us (You and Me Entertainment), penned by Jennifer De Lucia and Daniel Stolfi; writer/director Dan Abramovici's drama liminal (Odd Rocket Films); writer/director/editor Tate Young's Hypernova (Vertiginous Punch/David J. Fernandes Productions); writer/director/producer Fazila Amiri's The Red Bicycle (Kabuli Camera Productions), which sees Salar Pashtoonyar also serve as a producer; writer/director Fiona Highet's drama Smart (Here Kitty Kitty Productions); writer/director/producer James Gangl's Blue in Hollywood (Gangland Productions); director Mike Mildon and writer Tara Federko's 8+ Weeks (Der Co Productions); writer/director/producer Madeline Wahl's For The Best (Last Mile Enterprises); Plush from writer/director/executive producer Anna Jane Edmonds and producer Gina Simone; and director Eric Bizzarri's Pressure Play (Eric Bizzari Films/InEight), written by Bizzarri alongside Tavish Gudgeon.
The 14th edition of CFF will open on March 24 with the Toronto premiere of The Cuban, penned by Alessandra Piccione and directed by Sergio Navarretta – which made its world premiere at the 2019 Whistler Film Festival. The Canadian premiere of writer/director/producer Steve Markle's comedic documentary Shoot to Marry, which recently won the Best of Breakouts Audience Award at Slamdance, will close out the festival on March 28.
Pictured: Hazy Little Thing