In brief: A new indie film streamer arrives in Canada
Plus: Sonic the Hedgehog rings up $37.5 million in B.C. production spend and Digital Dimension opens kids and animation-focused divisions.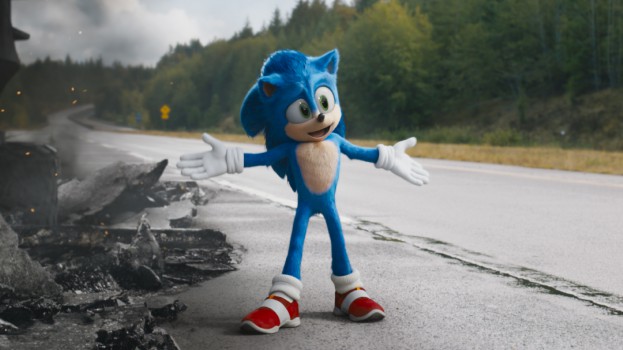 Film Movement launches SVOD in Canada
New York-based distribution Film Movement has made its content library available in Canada with its own subscription-based VOD service Film Movement Plus. The streamer will give Canadian access to its library of indie and arthouse classics from around the world and is priced at $5.99 per month, with a 14-day free trial. Film Movement Plus will be available as an app for mobile, as well as on AppleTV, Roku, Chromecast Amazon Fire TV and Android TV. The library has more than 700 hours of content, including Hirokazu Kore-Eda's After the Storm (2016) and Bille August's Pelle the Conqueror (1987).
Sonic the Hedgehog zooms through production dollars in B.C.
Paramount Pictures' Sonic the Hedgehog (pictured) brought in $37.5 million in production spending in British Columbia, according to the Motion Picture Association – Canada. More than $22 million was spent on local labour during its 53-day shoot, creating over 1,450 jobs, with another $15.5 million going toward good and services. Filming locations include Nanaimo, Vancouver Island and Squamish. The good and services breakdown includes $1.6 million on accommodations, $490,000 on catering and food, $350,000 on hardware and lumber and $300,000 on wardrobe. The film, based on the classic Sega video game franchise, has made more than US$200 million in the global box office since its release on Feb. 14.
Digital Dimension launches kids-focused studio
Montreal-based prodco Digital Dimension is splitting into three different divisions and launching Saturday Animation, a new studio dedicated to creating and producing kid- and family-skewing TV shows and animated films. Digital Dimension is now divided into Saturday Animation, Meduzarts for YA-skewing animated content (Middle Earth: Shadow of War) and location-based entertainment producer Krakn.Media.
To retain something of the Digital Dimension name, the studio also created the holding company Digital Dimension Entertainment Group, which will lead future acquisitions and division creation. The company launched in the '90s as a visual effects studio, and in recent years has expanded into creating animation for kids and families, video games and location-based entertainment. The prodco has rapidly grown its presence in the kids space, completing Zafari with Denmark's Ink Global, as well as Sadie Sparks with Dublin-based Brown Bag Films and France's Cyber Group Studios.
With files from Kidscreen
Image courtesy of Paramount Pictures and Sega of America.