Hangar 18 gets to work on The Fight Machine
Produced under Raven Banner Entertainment's joint venture with 9 Light Entertainment and Red Square Motion, the film sees Raven Banner's Andrew T. Hunt direct.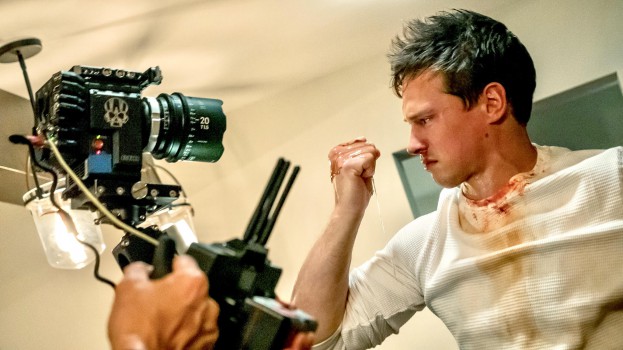 Production is underway on Hangar 18 Media's latest feature, The Fight Machine.
Penned by Craig Davidson alongside Raven Banner Entertainment managing partner Andrew T. Hunt, the film is an adaptation of Davidson's novel The Fighter, which follows two men (played by Midway's Greg Hovanessian and The Birch's Dempsey Bryk) trapped in very different lives, who come face to face in the illegal world of bare-knuckle boxing.
Directed by Hunt, the feature also stars Natasha Henstridge (Diggstown), Ted Atherton (V-Wars), Noah Danby (She Never Died), Michael Ironside (The Alienist) and Greg Bryk (V-Wars), who is set to play the on-screen father to his son Dempsey. Production on The Fight Machine is expected to wrap around mid-March and will take place in Toronto, Parry Sound and the Niagara region.
Produced by Hangar 18 Media – Raven Banner's joint venture with 9 Light Entertainment and post-production company Red Square Motion – The Fight Machine sees 9 Light's Pasha Patriki serve as its lead producer, while Raven Banner's Michael Paszt and James Fler exec produce.
Raven Banner's Paszt told Playback Daily that The Fight Machine originally started out as a project Raven Banner first optioned. "Craig Davidson's novel became our passion project and marks a culmination of nine and a half years of hard work putting this project together. Going into our 10th year, it's a milestone moment for us," he said.
Other productions under the banner include horror film Spare Parts, directed and executive produced by Hunt, and documentary Nail in the Coffin: The Fall and Rise of Vampiro, Paszt's feature directorial debut.