Anne with an E sweeps ACTRA awards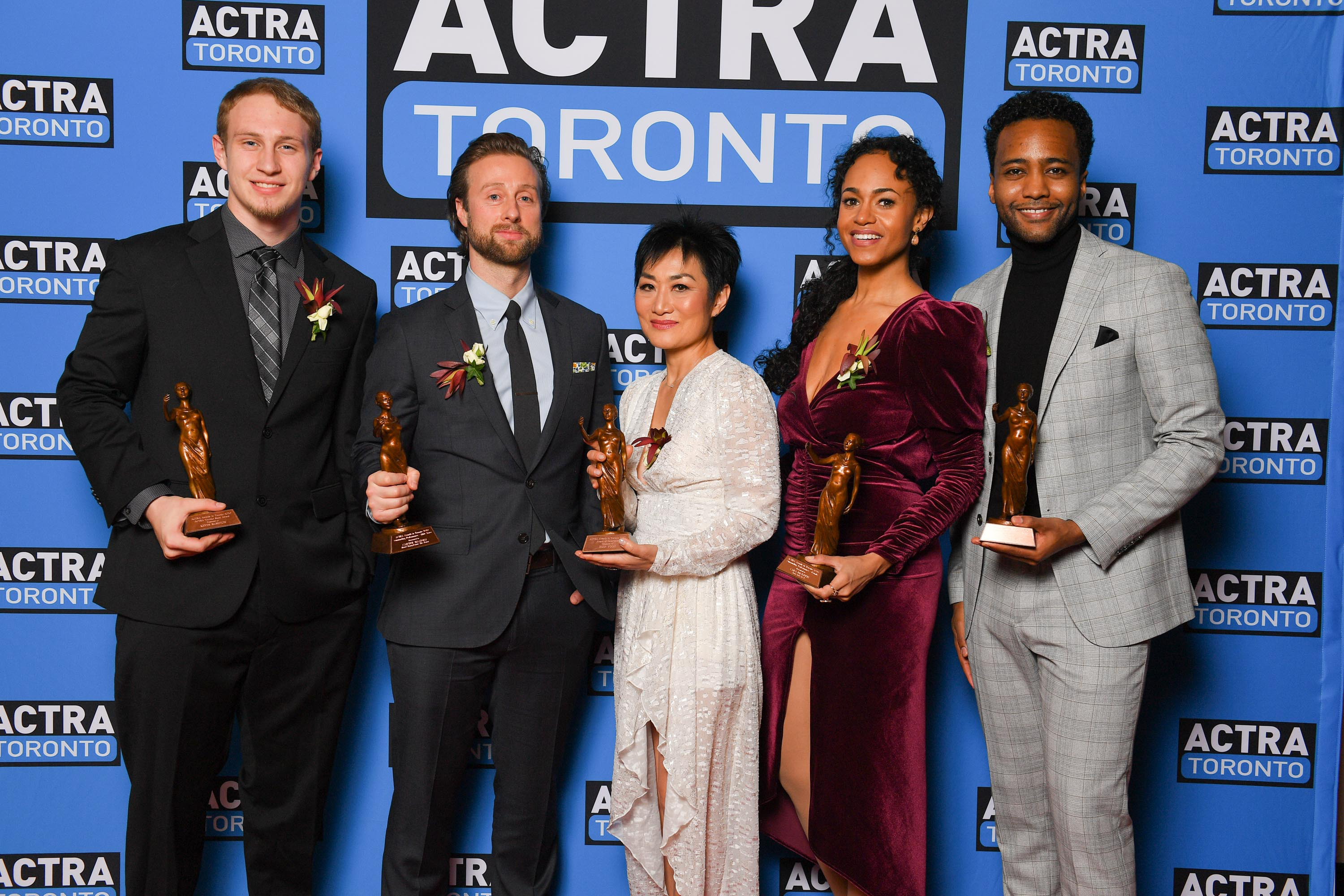 Meanwhile, Hotel Transylvania: The Series dominates the voice category and Schitt's Creek wins the ensemble award for the second consecutive year.
Northwood Entertainment's Anne with an E dominated the 18th Annual ACTRA Awards in Toronto, with stars Cara Ricketts and Dalmar Abuzeid taking home the outstanding performance prizes.
The award ceremony, which took place at the Carlu on Saturday (Feb. 22), saw repeat wins for both Anne with an E and Schitt's Creek. The latter series won the Members' Choice Series Ensemble Award for the second consecutive year, while Anne with an E star Amybeth McNulty picked up the Outstanding Performance – Female award in 2019.
Voice performers Bryn McAuley and Carter Hayden, meanwhile, won for their work on Nelvana-produced animated series Hotel Transylvania: The Series.
The Toronto Stunt award was given to the late Kevin Rushton, who passed away in 2019. Rushton's sister, Pat Jeffrey, accepted the award on his behalf, while his son, Tyler, was also in attendance.
Kim's Convenience star Jean Yoon was on-hand to accept her previously-announced Award of Excellence for her body of work.
Anne with an E has seen continued awards success following its unexpected cancellation by CBC and Netflix. The drama accumulated 17 nominations for its third and final season at the Canadian Screen Awards, while Schitt's Creek broke an academy record with 26 total nods.
Pictured (L to R): Tyler Rushton, Carter Hayden, Jean Yoon, Cara Ricketts and Dalmar Abuzeid (photo by @georgepimentel1)