CFC gets a $2.3M funding boost from Ontario government
The investment, announced at last night's CFC gala by Minister Lisa MacLeod, will be used to sustain and grow the film centre's programs across film, TV, digital and music.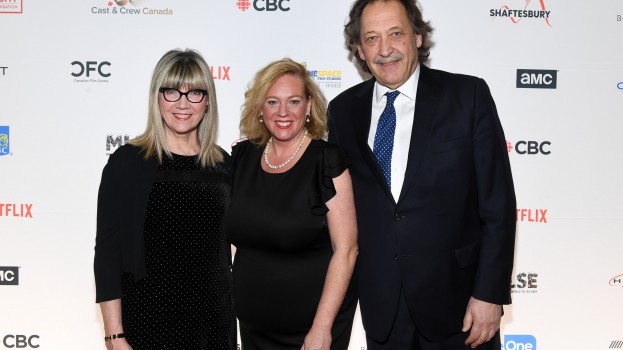 The Government of Ontario has unveiled a $2.3 million investment in the Canadian Film Centre (CFC).
Announced by Minister of Heritage, Sport, Tourism and Culture Industries Lisa MacLeod at last night's annual CFC gala, the funds will be used to sustain and grow all of CFC's programs and initiatives in film and TV, screenwriting, acting, composing and songwriting for the screen, and digital and immersive media.
News of the investment comes five months after the Ontario government awarded a $350,000 grant towards the CFC's film and TV training activities.
On the investment front, the CFC has struck a number of crucial partnerships in recent years. In the fall of 2018, the film centre teamed with Netflix on the Netflix-CFC Global Project partnership, a five-year initiative that supports domestic content creators through three separate accelerator programs. More recently, the CMPA came aboard as the lead sponsor for the film centre's 2020 Producers' Lab.
As well, in a bid to address changes in the Canadian industry and create new revenue streams, the CFC has been renting out space on its vast grounds to film and TV productions such as The Great Canadian Baking Show (CBC), Mary's Kitchen Crush (CTV) and The Handmaid's Tale (Hulu).
Minister MacLeod has taken a hands-on approach with the Canadian film and TV industry since she assumed her new post in June, most recently unveiling a 15-person panel tasked with lending strategic advice for building the provincial production sector. The panel, which is chaired by Jim Mirkopoulos and includes Slawko Klymkiw, Cynthia Lynch, John Weber, Peter Apostolopoulos and CFC board chair Christina Jennings, met for the first time last week. In addition, the Ontario government plans to review the five tax credits administered by Ontario Creates and Canada Revenue to find ways to to streamline administration and reduce application processing times.