Sandra Dewey and Colin Bohm join BANFF board of directors
The WarnerMedia and Corus execs join as the Alberta festival gears up for its 41st edition in June.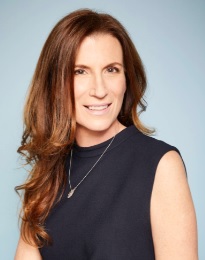 Banff World Media Festival (BANFF) has revealed that WarnerMedia's Sandra Dewey and Corus Entertainment's Colin Bohm have joined the Banff Television Festival Foundation's board of directors.
Dewey (pictured right), who is WarnerMedia's president of business operations and productions for HBO Max, TNT, TBS and truTV, is responsible for the group's day-to-day operations. She oversees both the business affairs and production teams for HBO Max Originals, which has been building out a huge content slate as it prepares to launch its streaming service in the U.S. and international markets.
On the Canadian front, Bell Media recently inked a mega deal that will see HBO Max's slate of original programming launch exclusively through SVOD service Crave later this year.
Meanwhile long-time Corus exec Bohm (pictured left), who serves as EVP of content and corporate strategy, heads up the Canadian media company's original content business, in addition leading business development and strategic planning both in Canada and globally.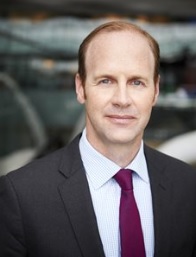 He oversees the lifestyle-focused Corus Studios banner, as well as Nelvana, Kids Can Press and Toon Boom. During 17 years with Corus, Bohm has held a number of leadership positions within the company, including head of Corus Kids, VP of international for Nelvana Enterprises and director of planning and analysis.
The board appointments come as BANFF prepares for its 41st edition, which runs from June 14 to 17.
"Sandra is uniquely positioned as one of the industry's most senior leaders in both the linear and streaming spaces. The festival will benefit greatly from both her strategic perspective and her work to further gender and diversity initiatives, which is a perfect fit with our mandate," said BANFF executive director Jenn Kuzmyk of Dewey's appointment.
"Colin's vast experience on the vanguard of international business development and content production as well as his strong commitment to the Canadian media industry will be invaluable as BANFF continues to grow its legacy and position as an ignition point for the global media business," Kuzmyk said of Bohm.
Led by board chair Randy Lennox, the BANFF board of directors also features Kevin Beggs, John Brunton, Sally Catto, Sean Cohan, Tom Cox, Valerie Creighton, Scott Henderson, Ira Levy, Blair Miller and Robin Mirsky.