Pilote preps Maria Chapdelaine
MK2|Mile End is set to distribute The Fireflies Are Gone writer/director's fourth feature film in Canada.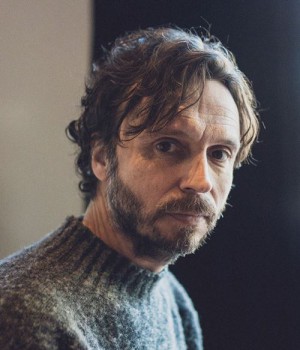 Later this week, Sébastien Pilote will roll on his fourth feature film – a fourth film adaptation of the beloved French-Canadian novel Maria Chapdelaine.
Produced by Multipix's Sylvain Proulx and Item 7′s Pierre Even, the writer/director's latest effort is an adaptation of French writer Louis Hemon's 1913 novel of the same name. The film follows a young woman (played by Sara Montpetit) who finds herself conflicted between three different marriage proposals.
Production on the roughly $7-million adaptation will begin Friday (Feb. 21) in Normandin, QC, with the entire feature shot entirely in the province's Lac-Saint-Jean region, where the book is based and the filmmaker was born. Montreal distributor MK2|Mile End is set to distribute the film in Canada in December 2020.
Prior to this, Pilote picked up the Toronto International Film Festival's best Canadian feature prize in 2018 with his third feature The Fireflies Are Gone. His previous credits also include the short Dust Bowl Ha! Ha! and features The Salesman (2011) and The Auction (2013).
Maria Chapdelaine received financial support from SODEC, Telefilm Canada, the Harold Greenberg Fund, CBC/Radio-Canada and Super Écran. 
Hélène Florent, Sébastien Ricard, Émile Schneider, Antoine-Olivier Pilon, Robert Naylor, Gilbert Sicotte, Gabriel Arcand, Henry Picard, Martin Dubreuil, Danny Gilmore, Arno Lemay, Charlotte St. Martin, Thomas Haché and Xavier Rivard-Désy round out the cast.
There are three previous film adaptations of Hemon's novel – director Julien Duviver's Maria Chapdelaine in 1934, Marc Allégret's The Naked Heat in 1950 and Gilles Carle's Maria Chapdelaine in 1983.
Image of Pilote courtesy of Thibault Carron