Cineplex-Cineworld deal gets Ontario court approval
Meanwhile, a petition started by Vancouver's Rio Theatre accusing Cineplex of "shutting out" indie theatres has racked up nearly 10,000 signatures.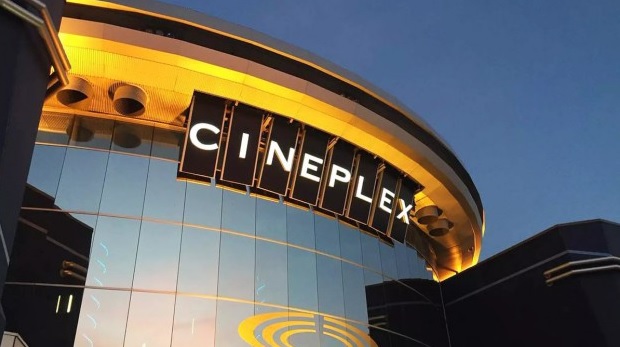 The $2.8-billion Cineplex-Cineworld deal moved one step closer to fruition on Tuesday as the Ontario Superior Court of Justice granted a final order approving the transaction.
With that approval in hand, Cineplex and U.K.-based Cineworld now shift their focus to getting the deal approved by both the Competition Bureau and through the Investment Canada Act.
During a conference call last week, president and CEO Ellis Jacob said the transaction is on course to close between March 23 and June 30. If and when the deal does close, Cineplex will become a wholly-owned subsidiary of Cineworld and be delisted from the Toronto Stock Exchange.
While the transaction is expected to pass muster with the various regulatory bodies, sections of the Canadian film industry have called for the deal to be subject to some kind of benefits package to ensure Cineplex's monopoly on the exhibition space does not grow, and that Canadian films retain a place on 1,693 Cineplex screens at its 165 theatres once the company comes under foreign ownership.
Separately, a petition started by Vancouver's Rio Theatre has begun circulating. The petition accuses Cineplex of blocking smaller cinemas from showing films until long after original release dates. "By controlling the market with these distributors Cineplex has a monopoly on films, thereby shutting out independent theatres from booking films until the giant cinema chain has squeezed out every dollar before allowing independent theatres to have a chance to screen them," said the petition, which had more than 9,200 signatories at press time.
It continues: "It is well known in our industry that Cineplex, the largest corporate cinema chain in Canada with 80% of the Canadian box office, has for years, dictated the market to block films from independent theatres. This unlawful practice has gone unchecked for years. Now on the cusp of a major deal for the UK's Cineworld to purchase Cineplex, which would make it the largest cinema circuit in North America by number of screens, the need for regulation has become urgent." The petition closes by asking the Competition Bureau to step in to enforce more stringent regulations.
Cineplex responded by clarifying that it does not own the rights to the movies that appear on its screens. "We license them from Canadian distributors to play in our theatres. It is up to film distributors to decide where they play their films," read a statement from a Cineplex spokesperson.
Cineworld first announced its intention to acquire Cineplex in mid-December. The debt-financed deal will see Cineworld, which trades on the London Stock Exchange, acquire all of the issued and outstanding common shares of Cineplex for $34 per share in cash. With the addition of Cineplex, Cineworld will grow to encompass roughly 11,200 screens across the U.S., U.K., Canada, Ireland, Poland, Czech Republic, Slovakia, Hungary, Bulgaria, Romania and Israel.
Earlier this month, Cineplex revealed that the seven-week "go shop" period – a window in which the Canadian exhibitor was permitted to solicit rival bids – had closed without any superior offers coming in. The deal has also been approved by shareholders from both companies.