Brad Peyton to receive CFC's Creative Excellence award
The Newfoundland-born director behind Frontier and San Andreas will receive the honour at a reception in L.A. in March.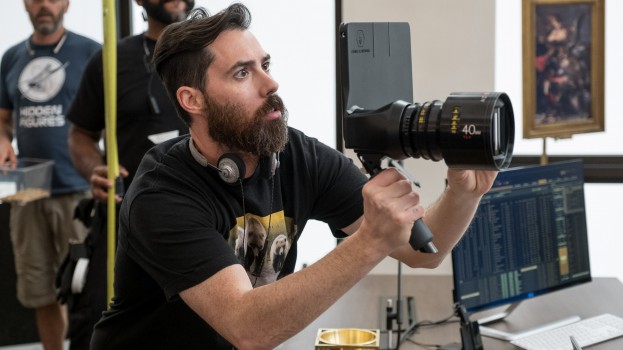 The Canadian Film Centre (CFC) has chosen Newfoundland-born director Brad Peyton as the seventh recipient of the CFC Award for Creative Excellence.
The award is given to CFC alumni who have made a creative and entrepreneurial impact on the international screen-based industry.
Peyton has directed TV series and films both in Canada and the U.S., including the Discovery and Netflix series Frontier and the upcoming eOne-produced series Albedo, commissioned by Bell Media and starring Evangeline Lily. He co-founded prodco ASAP Entertainment with Jeff Fierson, which is set to produce the upcoming Netflix thriller Sweet Girl, starring Jason Momoa.
Peyton, an alumnus of the CFC's Cineplex Film Program, cut his teeth on short films at the CFC and a claymation series with the CBC before landing his directorial debut with the family film Cats & Dogs: The Revenge of Kitty Galore. Peyton went on to direct a number of action films starring Dwayne Johnson, such as Journey 2: The Mysterious Island, San Andreas and Rampage. On the TV side, he directed the Netflix series Daybreak.
Past recipients of the award include Amy and Tassie Cameron, Christina Jennings and prodco Conquering Lion Pictures. Peyton will receive the honour at the CFC's annual reception in L.A. on March 18.
Image courtesy of Brad Peyton