CRTC hears interventions on Bell Media's proposed V acquisition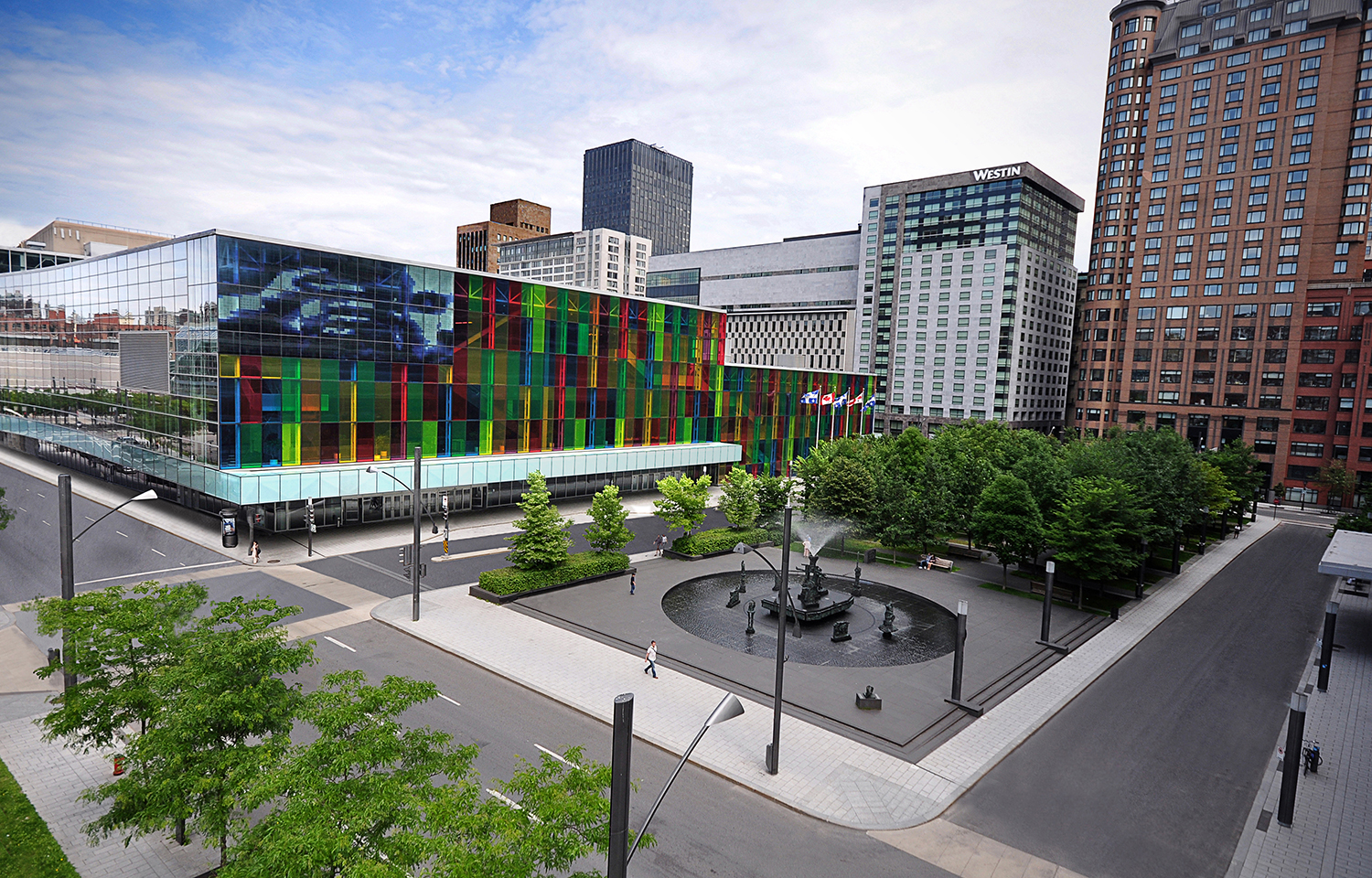 Quebecor stood firm in its stance against the deal, while a number of associations disputed Bell Media's request to lower French-language PNI expenditure requirements.
Sustaining Quebec's film and TV culture was a key debate point as representatives from Bell Media and Groupe V gathered in Montreal on Wednesday (Feb. 12) at a Canadian Radio-television and Telecommunications Commission hearing to discuss the proposed acquisition of Groupe V Media's TV network and Noovo video-on-demand service.
Karine Moses, president of Bell Media Quebec, reiterated the company's plans to produce original French-language content for its V stations, as well as establish in-house news coverage. She said the acquisition will "strengthen the French market as a whole" by bringing in additional competition to the market, which has largely been dominated by pubcaster Radio-Canada and Quebecor-owned channel TVA.
Appearing in opposition of the acquisition was Quebecor president and CEO Pierre Karl Péladeau, who has previously gone on record on the matter. Péladeau said the deal would give Bell Media too much control over advertising and media in Canada.
He went on to argue that Bell Media has become so large it can ignore any regulations imposed on it to produce Cancon, resulting in less original French-language programming and more U.S. programming acquisitions, since it can afford to pay any fines attached. He concluded the intervention by proposing that "regulatory and government authorities dismantle Bell before it is too late."
Other interventions came in support of the acquisition, but requested a number of changes in Bell Media's licence adjustment proposals. Among the proposals for the acquisition is that the CRTC lower the Programs of National Interest (PNI) expenditure threshold for Bell's French-language group licence to 16.5%, since Groupe V has operated with a threshold at 10%.
A number of organizations, including Quebec's media producers association (AQPM), the association of Quebec film directors (ARRQ) and On Screen Manitoba, requested that the CRTC deny Bell Media's request to lower the PNI expenditure threshold from 18% to 16.5%, saying Bell Media's financial resources make its argument invalid.
Additional requests include for Bell Media's French-language Canadian programming expenditure (CPE) requirements to increase to 40%. On Screen Manitoba requested PNI expenditures to include a 2.5% requirement for French-language minority communities.
A few interventions mentioned the proposed tangible benefits package, which will see approximately $2.5 million allocated to the Canada Media Fund (60%) and the Bell Fund (40%).
Table de concertation de la cinéma industry et de National Capital Television requested that 20% be given to the Bell Media-controlled Harold Greenberg Fund to further support filmmakers, adjusting the allocations to the CMF and Bell Fund to 48% and 32%, respectively.
A number of associations also requested the tangible benefits package be paid out within two years, instead of the proposed timeline of seven years, as a lump sum would have a greater benefit to boost production than a smaller figure spread over time.
If the CRTC approves the acquisition, Bell Media will take over V stations as of Sept. 1, 2020.
Image courtesy of the Société du Palais des congrès de Montréal