MacLeod unveils Ontario film and TV advisory panel members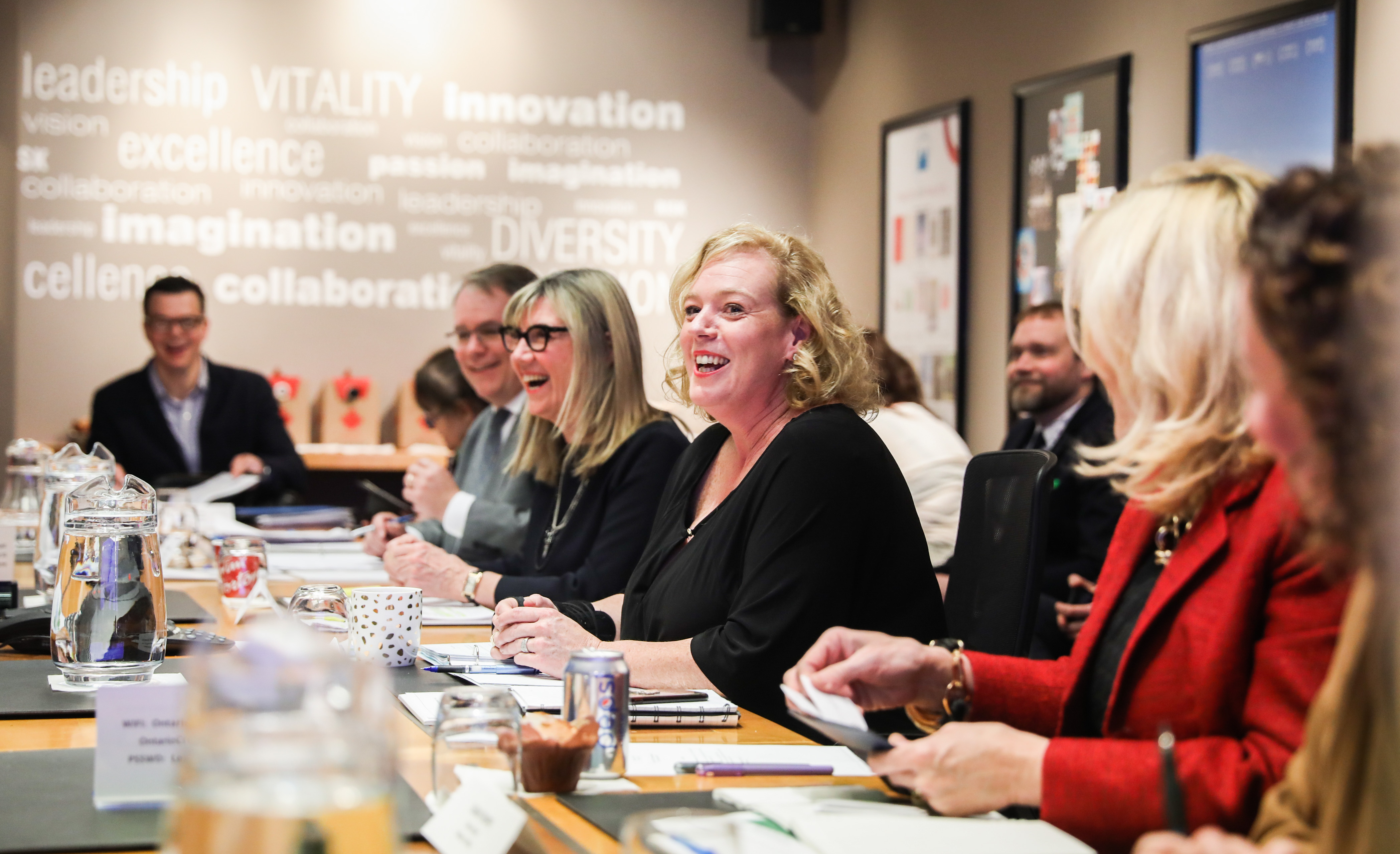 Cinespace VP Jim Mirkopoulos will serve as chair, while Shaftesbury's Christina Jennings has been tapped as its vice chair.
Lisa MacLeod, Ontario's Minister of Heritage, Sport, Tourism and Culture Industries, has unveiled the province's 15-member team for its film and TV advisory panel aimed at providing expert advice to grow the province's $2 billion film and TV industries.
Reporting to MacLeod and Minister of Finance Rod Phillips, Cinespace's VP Jim Mirkopoulos will serve as chair, while Shaftesbury founder, chairman and CEO Christina Jennings is the panel's vice chair. A spokesperson for MacLeod's office confirmed to Playback Daily that the panel will work towards producing a report on how to make business in the sector more efficient, due in 2021.
"This is music to the ears of our film and TV production clients," said Mirkopolous in a statement to Playback Daily. "[They] can now budget years in advance, and can also now look forward to tax credit efficiencies and red tape reductions."
The panel also includes industry veterans like:
SpinVFX founding partner, president and executive producer Neishaw Ali;
TriBro Studios president Peter Apostolopoulos;
Entertainment Partners EVP David Carter;
Bell Media SVP, original programming Corrie Coe;
CMPA senior director, business affairs, Marcia Douglas;
Ottawa Film Office film commissioner Bruce Harvey;
Canadian Film Centre CEO Slawko Klymkiw;
FilmOntario managing director and counsel Cynthia Lynch;
NBCUniversal Media SVP, tax counsel Brian O'Leary;
Trinetra Productions writer/director Rama Rau;
Take 5 Productions president John Weber;
Motion Picture Association – Canada president Wendy Noss;
and Alliance des producteurs francophones du Canada executive director Carol-Ann Pilon.
Mirkopolous also lauded Premier Doug Ford for providing the industry with "unprecedented tax credit stability" and MacLeod for taking "a very proactive step forward to further enhance Ontario's competitiveness" and said the panel's role would be to "ensure that our minister and our government receive expert, actionable advice on how to grow our amazing industry."
The formation of this advisory panel was first unveiled as part of the government's 2019 provincial budget, with the panel providing evidence and advice on issues like "industry trends, challenges and opportunities to grow high‐value film and television production in Ontario and maximize benefits for the province."
Ontario Creates figures show just over $1 billion in foreign production spending and about $850 million in domestic production spending in Ontario in 2018. These foreign productions include Star Trek: Discovery, The Umbrella Academy and The Handmaid's Tale.
At the same time, the budget revealed the Ontario government plans to review the five tax credits administered by Ontario Creates and Canada Revenue "to streamline administration and reduce application processing times," according to the document. These tax credits include: the Ontario Film and Television Tax Credit, the Ontario Production Services Tax Credit, the Ontario Computer Animation and Special Effects Tax Credit, the Ontario Interactive Digital Media Tax Credit and the Ontario Book Publishing Tax Credit.
Image courtesy of Minister MacLeod's office