TIFF Next Wave's Co-Lab opens the door for young creators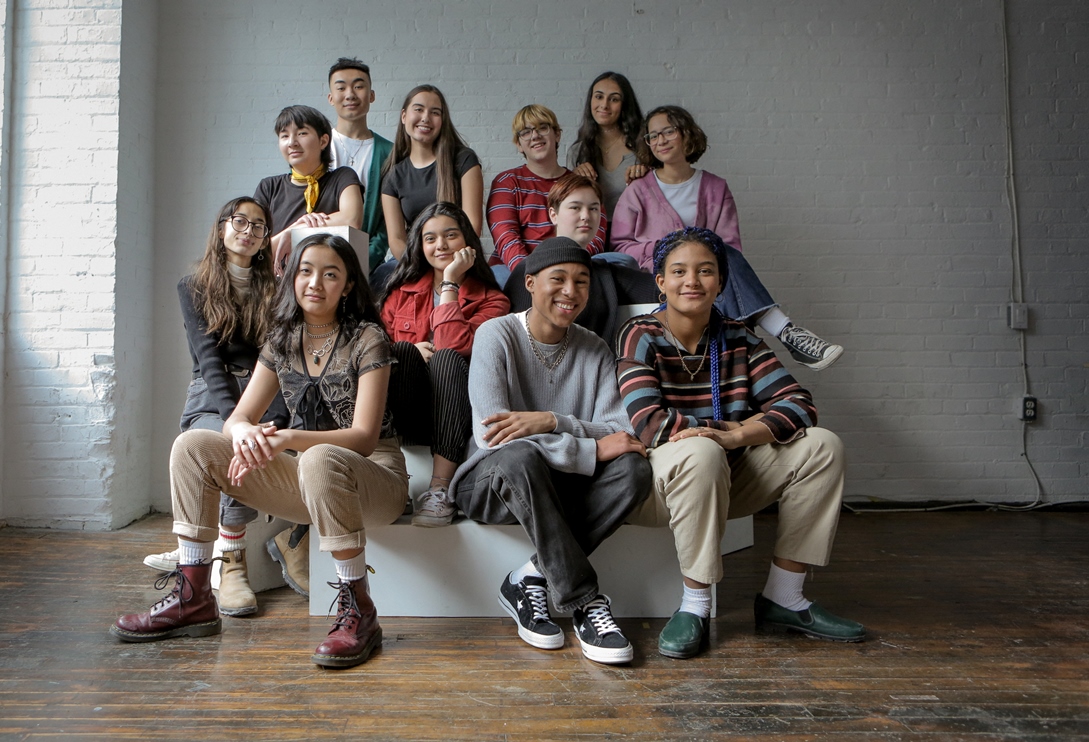 TIFF's manager of youth and community initiatives Steph Guthrie explains how the single-day industry conference focuses on how to get a film seen rather than made.
As the saying goes, it's not what you know, it's who you know – and it was a keen lesson for industry programmers of the Toronto International Film Festival's annual Next Wave fest.
This year's film programming – chosen by a committee of students between the ages of 15 to 18 – includes Myriam Verreault's Kuessipan, Eliza Capai's Your Turn and Ayumu Watanabe's animated feature Children of the Sea. The teen and young adult-targeted festival has existed since 2012 and its current industry component, the Young Creators Co-Lab was established in 2017.
Steph Guthrie, TIFF's manager of youth and community initiatives, told Playback Daily that the single-day conference has become less about teaching filmmakers about how to make a film, but rather on how to get it sold. "When it comes to the creative side of their work, in many ways, [young filmmakers] don't really need support," Guthrie says. "They take a lot of creative risks and they have bold ideas. Where they need more support is getting visibility for themselves as creators and for their work."
Mongrel Media and Pacific Northwest Pictures are among the distributors taking part in a panel on film distribution, which includes a speed-networking session for attendees. Guthrie says distribution companies have been keen to speak with new voices who've been on the sidelines due to age, race or gender. The distributors will be in conversation with filmmakers about industry issues from both the distribution and creative perspective, and Guthrie says it will touch on the myth that the rise of digital platforms has given young creators an edge.
"There is the illusion that it's easier for an emerging filmmaker to get access to a big platform that way," she says. "One of the things that they're going to be talking about is how there is still a lot of gatekeeping happening and how young creators can navigate that."
Additional programming includes a Masterclass, led by director Tayarisha Poe, whose film Selah and The Spades is a Next Wave selection and was picked up by Amazon Studios to be adapted into a series; a workshop on crowdfunding with Talent to Watch recipient Julianna Notten, director of Erin's Guide to Kissing Girls; and a panel on how music videos can help emerging filmmakers test out experimental ideas. It will conclude with a table-read of selected short film scripts, co-hosted by the organization Toronto Cold Reads, which is a first for the Co-Lab.
Guthrie adds that while the festival is targeted to young and emerging filmmakers, older members of the industry are more than welcome to take part. "We think that it can be a great opportunity for them to get to know what's on the minds of their younger counterparts," she says.
The TIFF Next Wave Film Festival runs from Feb. 14 to 16, and the Young Creators Co-Lab takes place on Feb. 14. Attendees under 25 can enjoy films for free.
Image courtesy of TIFF