DOC appoints NFB's Michelle van Beusekom as executive director
The former executive director, programming and production for the NFB's English program replaces Mathieu Dagonas.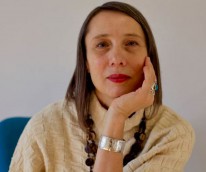 The Documentary Organization of Canada (DOC) has named industry veteran Michelle van Beusekom (pictured) as its new executive director.
With over 25 years of documentary experience, van Beusekom recently worked as executive director, programming and production for the National Film Board of Canada's (NFB) English program – a role that saw her lead the editorial, creative direction, operations and finances for all five NFB production studios across Canada.
Prior to this, she joined the NFB in 2006, starting out as assistant director general for the English program, before serving as the program's interim director general twice. Her credits include producing Gemini-nominated feature Capturing Reality: The Art of Documentary (2008); Making Movie History: A Portrait in 61 Parts (2014), an interactive history of the NFB; and serving as an executive producer on writer/director Dennis Allen's Crazywater (2013). She has also held roles at the Women's Television Network (now known as W Network) and CBC, as well as worked as a programmer for Toronto's Planet in Focus Environmental Film Festival.
Reporting to the DOC board of directors, van Beusekom will start full-time in mid-March at the non-profit which represents over 800 directors, producers and craftspeople in the Canadian documentary space. A spokesperson for the organization confirmed to Playback Daily that former NFB executive Mathieu Dagonas, who was in the role for just over two years ending January 2020, and is pursuing an opportunity at a humanitarian organization.
In a statement, van Beusekom said she was honoured to be stepping into the role and for the opportunity to use her skills in service of Canada's documentary community at critical time. "In our current context of market disruption and upcoming shifts in Canada's regulatory environment, ensuring a strong vision and voice for Canada's documentary community has never been more important," she said.