Veteran TV exec Ellen Baine to exit Hollywood Suite
The specialty network's VP of programming is retiring at the end of March, with Sharon Stevens being promoted to lead the programming team.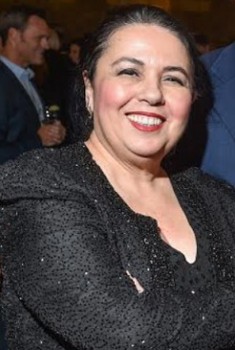 Veteran Canadian programming executive Ellen Baine is retiring from her post as head programmer at Hollywood Suite.
Baine, who serves as programming VP at the Canadian specialty network, will continue in the role until the end of March, when Sharon Stevens will take over programming responsibilities. Effective immediately, Stevens, who joined the company in 2017, has been promoted to senior director of programming.
Joining Hollywood Suite in 2010, Baine has been a pivotal figure in the company's launch and growth, with president David Kines noting that she joined "before we had an office or money."
Throughout a TV career that started in the late 1970s, she has worked for Citytv (1977-82 and 1987-2008), Super Channel (1982-87) and as a consultant (2008-10) before joining Hollywood Suite a decade ago.
"Ellen has screened thousands of hours of TV programs and movies, programmed years and years of content, haggled with hundreds of distributors and producers, verbally jousted with opinionated viewers and sock puppets, represented in front of a few CRTC hearings, sat on film festival juries, and led and mentored numerous programming teams," said Kines.
In addition to Baine's departure and Stevens' promotion, there are a number of changes afoot within Hollywood Suite's programming team. Suzanne Marshall, a former Hollywood Suite staffer who worked at the Canadian Film Centre for the past four years, is rejoining the company as programming manager. In addition, Eileen Gaudet is joining on a full-time basis as programming and VOD coordinator.
Baine's departure comes as Hollywood Suite branches into new areas, most recently with the launch of its first-ever original series, A Year in Film. In 2018, the specialty net also produced its first-ever feature production, Ferris's Room.