Sinking Ship goes big with Dino Dana The Movie launch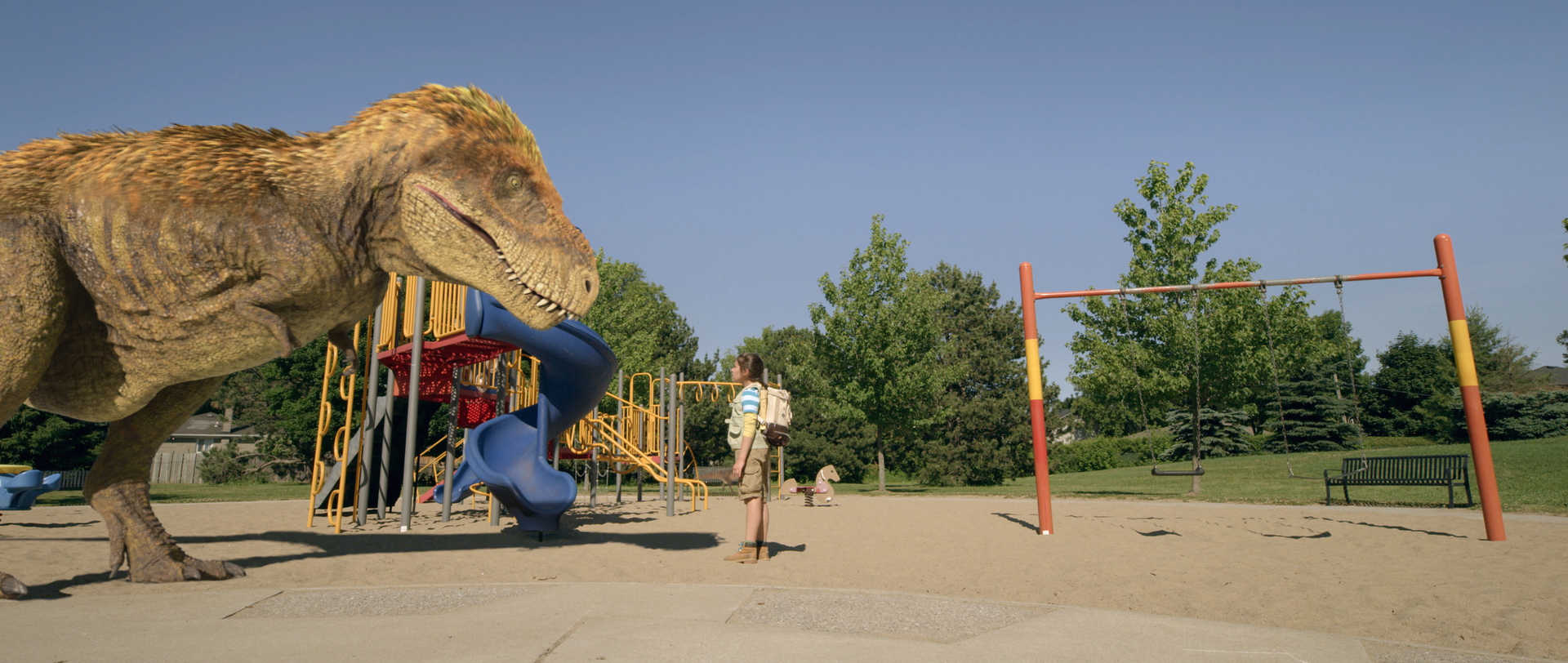 Presented by Fathom Events and Cineplex Events, the exclusive one-day event will see the film screened in over 550 theatres across North America this March.
Sinking Ship Entertainment's Dino Dana The Movie is set to roar across more than 550 North American theatres in an exclusive one-day event.
Presented by Fathom Events and Cineplex Events, the film will stomp onto screens on Saturday, March 21, 2020 – featuring exclusive content like an onscreen welcome from its lead. Additionally, young attendees will also be certified as official Dino Dana paleontologists-in-training at the event.
Penned by Sinking Ship's J.J. Johnson and Christin Simms, Dino Dana The Movie follows Dana (Michela Luci), a 10-year-old paleontologist-in-training, as she tries to solve the question of where all the kid dinosaurs are. However, while working on the case, she has to save her new neighbour (played by Evan Whitten), who's been kidnapped by a Tyrannosaurus Rex.
Directed by Endlings creator Johnson, the film also stars Saara Chaudry and Richie Lawrence and is produced by the Toronto-based prodco with the participation of Telefilm Canada, the Shaw Rocket Fund and Ontario Creates, in association with Amazon Studios and TVOKids. Executive producers on the project include Johnson, Simms, Blair Powers and Matt Bishop.
Based on kids TV series Dino Dan, which was launched in 2008 on TVOKids and Nickelodeon and ran for two seasons, Dino Dana is the reimagined version of the dinosaur property with a female lead. The brand also spans two seasons of Dino Dan: Trek's Adventure, the Dino Kids YouTube channel, Dino Dan and Dino Dana apps, in addition to AR and VR experiences. Dino Dana the series airs on Amazon Prime in the U.S. and TVOKids, Knowledge Network, and Yoopa in Canada.
"Taking the series to the big screen with Dino Dana The Movie means we are able to bring more dinosaurs and bolder adventures to life – encouraging fans to come together to experience the magic of science in a bigger way than ever before," said Johnson in a statement.