Hot Docs unveils documentary grant recipients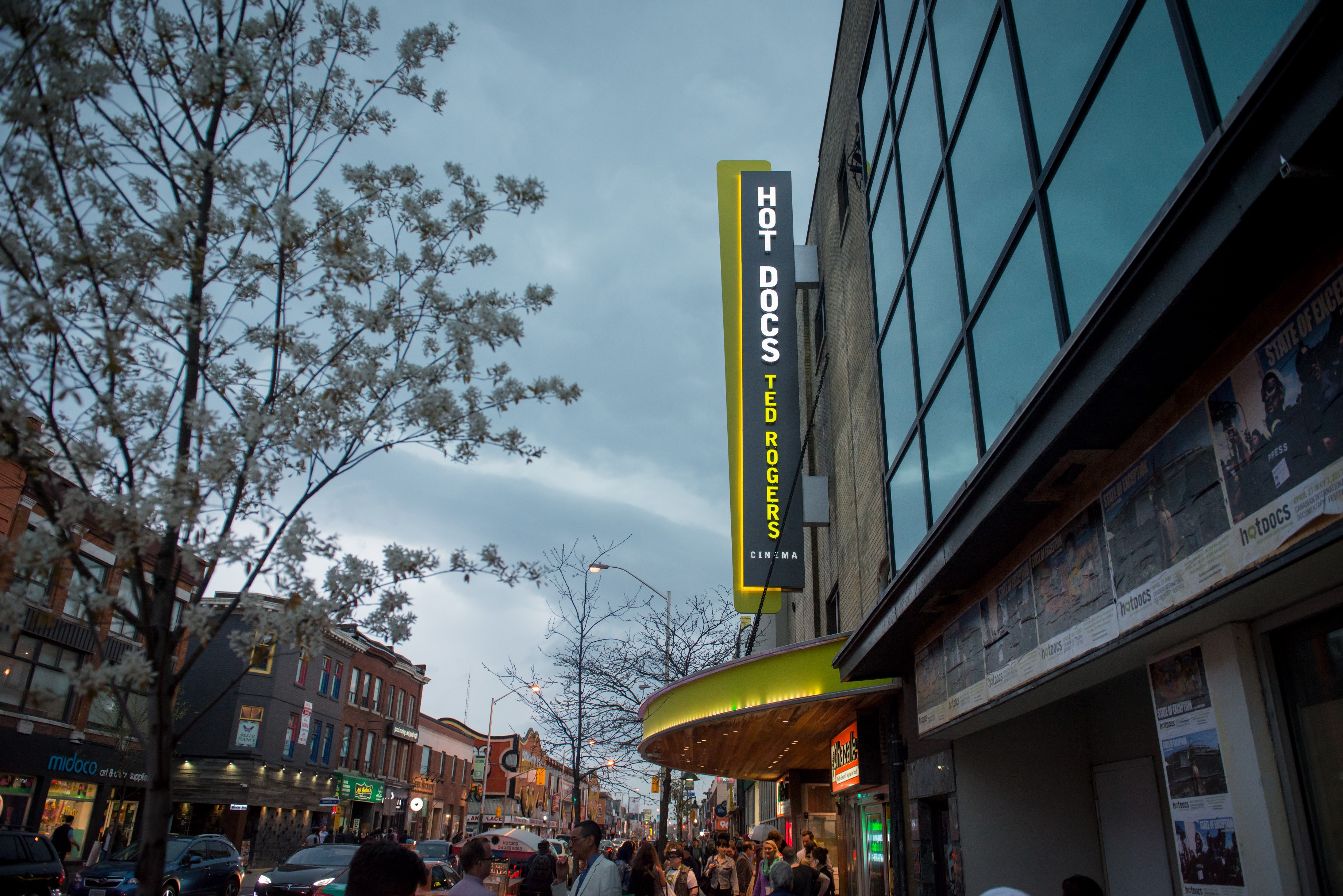 Four Canadian docs were selected for the Hot Docs Ted Rogers Fund, while 10 projects picked up financing from the CrossCurrents Canada Doc Fund.
Toronto-based documentary festival Hot Docs has revealed four Canadian documentary projects from 2019 that will receive funding from the Hot Docs Ted Rogers Fund.
The $1 million fund, which was established with a gift from the Rogers Foundation in 2016, offers financial support to Canadian documentary filmmakers in the form of production grants.
The four selected funding recipients include Caroline Cox's Food for the Rest of Us (Food for the Rest of Us Ltd. and Copper Quartz Media), which charts marginalized North American groups as they use farming and land-based living as a form of activism; Chloe Sosa-Sims' Hunting In Packs (Fathom Film Group), which grants access into the lives and careers of three female politicians in three countries; Barry Avrich's Made You Look: A True Story About Fake Art (Melbar Entertainment Group), which unravels the largest art fraud in American history; and Leora Eisen's Rescuing Rex (In the Vault Productions), in which a new generation of animal lovers attempts to make Canada a haven for the world's homeless dogs.
The above mentioned projects join the four previously announced funding recipients that were announced in September. In total, the amount of funds dispersed for the year via the Hot Docs Ted Rogers Fund now amount to $85,000.
Additionally, Hot Docs provided 10 films with production, development and post-production grants courtesy of the CrossCurrents Canada Doc Fund.
The fund, established with the support of Netflix, was unveiled during the 2018 Hot Docs Festival and supports original storytelling from diverse voices and underrepresented perspectives. In total, $150,000 was dispersed to 10 documentaries, eight of which are features and two of which are shorts.
The features included in the Production Funds category are Yuqi Kang's Inspirare (Blue Goat Films), which serves as an intimate portrait of female free-diving champion Jessea Lu as she attempts to dive more than 90 meters in one breath; Remy Huberdeau and Sean Stiller's Ojiibikaan: Food as Medicine (Earth City Films), which follows five Anishinaabe changemakers whose life passions center on revitalizing relationships with local plants and animals in order to heal and strengthen community; Hoda Elatawi's So You Want To Be A Muslim (GAPC Entertainment), an obs doc chronicling the journeys of unexpected Muslim converts; and Gilda Pourjabar's The Westoxicateds, in which the filmmaker documents what it means to be a family in desperate times.
Shorts include Aziz Zoromba's obs doc Lointain, following a young gay man in the year following an estrangement from his family; and Amélie Hardy's Happy Life (Colonelle films), a doc essay that explores the rituals of decompression.
Feature films receiving backing in the Post-production Funds section include Émilie Serri's Damascus Dreams (9377-3570 Québec), which recounts the story of a filmmaker's journey to her inaccessible homeland; and Fazila Amiri's Songs She Sings In Shadows, documenting Afghan global pop star Aryana Sayeed and her fight for women's rights.
Recipients in the Development Funds category are Marie Clements' Reclaim My Skin (Marie Clements Media), which aims to reclaim Indigenous women's history and authority in North America; and Josiane Blanc's Words Left Unspoken (IGP Productions), which documents a man who has avoided to speak for more than two decades as he confronts his fears.
The application dates for the second round of funding will be announced in Spring 2020.
Elsewhere, Hot Docs and the Panicaro Foundation have revealed the two grant recipients of the CrossCurrents International Doc Fund International/Theatrical Stream, which supports one or more full-length feature projects in production by emerging filmmakers.
In total, $30,000 has been awarded to Diem Ha Le's Children of the Mist (Varan Vietnam Co.) and Hemen Kurda's WarPlay (Tangram Film). In addition to funding, Ha Le and Kurda will participate in professional development activities at the Hot Docs Festival and throughout the year.
Finally, Hot Docs and the R&M Lang Foundation have awarded Sisa Bueno's For Venida, For Kalief (Abstract Nomadic Media) with a $10,000 production grant courtesy of the CrossCurrents International Doc Fund in its seventh round of disbursements.