Atomic Cartoons ramps up IP focus, expands L.A. operation
The Thunderbird-owned company has opened the doors to a new animation studio as it looks to get more proprietary projects off the ground.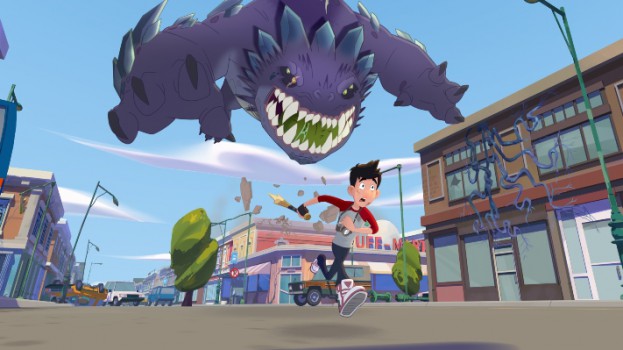 Atomic Cartoons is expanding its North American operation with the launch of a new L.A. studio that will serve as a creative hub for showrunners, directors and other creative talent working on its series.
Thunderbird-owned Atomic, which first established a presence in L.A. in 2016, will integrate its other California offices into this larger animation hub.
With the launch of its new studio, Atomic says it has the capacity to grow its workforce to around 880 across its facilities in Vancouver, Ottawa and L.A. Housing its original IP-focused team, Atomic said the studio will focus on pre- and post-production, including writing, storyboarding, directing, design, casting and recording.
Matthew Berkowitz, who was upped to CCO of Thunderbird Entertainment and Atomic Cartoons last year, will head up the L.A. studio, while Aaron Behl and Kristin Cummings (who serve as co-vice presidents of Atomic's originals slate) will hold senior leadership positions.
Over the last three years, Atomic's L.A. team has worked closely with its Vancouver studio to develop and produce projects such as Netflix originals The Last Kids on Earth (pictured) and Hello Ninja. Upcoming series include Princesses Wear Pants and Eerie Elementary, both of which are based on children's books. The L.A. animation branch is currently in production on an unnamed project, according to Atomic.
Through both its service work and original IP projects, Atomic has been a consistent revenue driver for publicly-traded Thunderbird. In December, Thunderbird said its Q1 revenue was $17.1 million, up from $14.4 million the year prior, which it attributed largely to the performance of Atomic. Other recent projects the animation company has worked on include Disney's Legend of the Three Caballeros and 101 Dalmations and Amazon's Super Dino.