Wattpad, Sony Pictures Television in development on two series
She's With Me and The Last She mark the first projects to come out of a first-look deal Wattpad inked with the U.S. studio last year.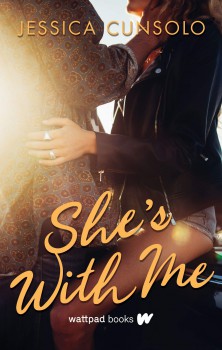 Sony Pictures Television (SPT) is in development on two series based on IP from Toronto-based digital publishing platform Wattpad.
She's with Me (pictured) and The Last She are the first television series to come out of a first-look deal between Wattpad and SPT that gave the U.S.-based studio access to up-and-coming content for development. SPT had previously picked up the rights to Wattpad story Death is my BFF for television on U.S. channel Syfy.
She's With Me, which follows a teen girl in witness protection trying to keep a low profile at a new school, accrued more than 140 million reads on Wattpad before its print publication through Wattpad Books on Jan. 7. The Last She is a sci-fi series about the last surviving woman on Earth who ventures out in search of a way to save the human race.
Wattpad Studios' Aron Levitz and Eric Lehrman are executive producers on both series, with Lindsey Ramey, senior director, content development and production at Wattpad, serving as co-executive producer.
Wattpad has seen a number of successes with its content on screen. U.S. streaming service Hulu has ordered a second season of Light as a Feather, which originated as a Wattpad story. On the film side, teen drama After, based on the novel of the same by Anna Todd, earned USD$70 million in the global box office, while The Kissing Booth, which also began as a Wattpad story, was one of Netflix's most watched films in 2019.
Wattpad has close to 50 film and TV series in development with global studios, according to the release. Its global deals span from Italy and the Netherlands to India and South Korea. The company also recently opened a second headquarters in Halifax.