Industry mulls implications of new terms of trade agreement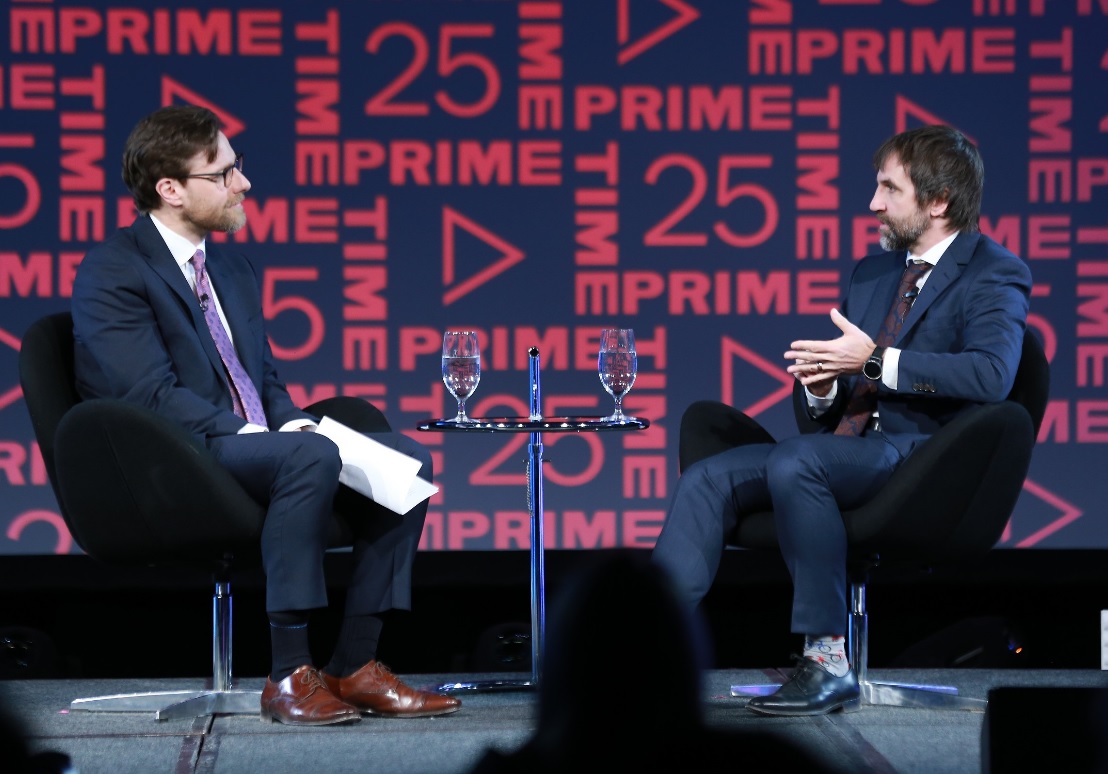 Following the BTLR panel's recommendation that terms of trade be reintroduced, producers and broadcasters assessed the potential ramifications at Prime Time.
The Canadian production industry was stunned in 2016 when terms of trade – an agreement that provides a framework for economic relationships between producers and content commissioners – was discontinued as a result of decisions emanating from the CRTC's Let's Talk TV hearings.
In its absence, domestic producers have argued that their leverage at the negotiating table has been significantly diminished, allowing commissioning broadcasters in Canada to dictate terms with regards to international rights, in addition to other secondary and ancillary rights. The situation has intensified in the streaming era, as services like Netflix have started directly commissioning productions from Canadian production companies.
So when the Broadcasting and Telecommunications Legislative Review (BTLR) panel recommended that terms of trade be reintroduced, the news understandably set tongues wagging at CMPA Prime Time about what it might mean for the production and broadcasting industries in Canada. Within the production community, the news was unanimously welcomed as a measure to address the perceived imbalance that exists between buyers and sellers of content in 2020.
In its report, which mentioned terms of trade on nine separate occasions, the BTLR panel said: "With the emergence of even more dominant global media content undertakings, it is essential that the CRTC be given the explicit jurisdiction to regulate the economic relationships between media content undertakings and content producers, as well as between media content undertakings."
Many have been quick to note that nearly a decade has elapsed since the original terms of trade agreement was introduced, and the Canadian production sector, like all screen-based industries across the globe, has been comprehensively reshaped by the streaming revolution.
Should the BTLR panel's recommendation be brought into force, a new terms of trade agreement would need to reflect the current landscape and be able to adapt to future market shifts.
"I think the details will be very different," said Mastin, who noted that the last terms of trade agreement was drawn up when Netflix's entrance to the original content space was merely a rumour. "The core principle remains the same, though, which is essentially this: the more you contribute to the financing of a project, the more you should also share in the success of that project. And the reverse is also true – if you're contributing little, you should not expect the moon, sun and stars in exchange for that," he told Playback Daily during CMPA Prime Time in Ottawa last week.
In terms of the rationale for reintroducing terms of trade, chair Jane Yale told Playback Daily the panel identified market imbalances as an area that needed to be looked at. "It's been very much top of mind that there are imbalances in terms of bargaining power," she said. "We thought it was very important for there to be a recourse if there is an imbalance in terms of the commercial arrangements."
Marblemedia co-CEO Mark Bishop said the reintroduction of terms of trade would provide a much-needed framework for buyer-seller negotiations following a tough four years.
"Subsequent to the removal of terms of trade it's been really challenging for producers in Canada, because there's a huge imbalance of power when the majority of the private and public funds still require a Canadian broadcaster on board. Therefore, right out of the gate, it gives leverage to the broadcasters as they're the only ones who are the gatekeepers who can unlock all of that funding," said Bishop.
In recent years, the CMPA has been critical of "producer of record" deals that the association says place undue risk upon the producer and allow broadcasters to reap a greater percentage of the financial rewards.
"Subsequent to the removal of terms of trade, we've seen a lot of challenging behaviour, if you will, from some broadcasters, which has made it difficult for producers to own their IP," noted Bishop.
Should it be reintroduced, a revised framework for commercial relationships between production companies and content commissioners will also allow emerging prodcos to build value in their businesses, he said. "If you were to look and say 'how many new, up-and-coming companies have actually grown since 2016,' I think you would find it's a very small number. The reality in the traditional system is that it's very difficult to build value in a company if you can't hold onto some IP that allows you to grow and build your business."
Of course, the reintroduction of terms of trade is not simply a formality. In addition to producers, Canadian broadcasters and international streaming services must also adhere to its conditions. And ensuring large content behemoths such as Netflix and Amazon, in addition to newer entrants like Disney+ and Apple TV+, comply will likely be more difficult than Canadian broadcasters, which already adhere to domestic content requirements.
During the closing panel of last week's Prime Time, Corus Entertainment's EVP of broadcast networks, Troy Reeb, acknowledged that Corus would prefer terms of trade was not reintroduced, especially given that Canadian broadcasters could feel its effects more profoundly than global digital platforms.
"It's fine for us who play in the regulated space to be mandated into a certain terms of trade or Code of Practice, and we don't like it one bit – I will absolutely say it needs to go away in terms of how we negotiate. But that is really hard to enforce with external players," said Reeb, who added that too much regulation could cause digital players to pull back on their Canadian activities and take their business to other countries.
"I have a deep fear that our opportunity to get Canadian product onto the screen and tell Canadian stories [could be affected]. The more the government gets in there, the more risk there is that these kinds of investments go elsewhere," he noted.
With the BTLR panel's endorsement of a new terms of trade agreement, the question now becomes whether or not the recommendation will be followed, and when the change could be implemented. Last week, Minister of Canadian Heritage Steven Guilbeault said the government was aiming to table updated legislation in the House of Commons as early as June.