Docking among Frontieres forum selections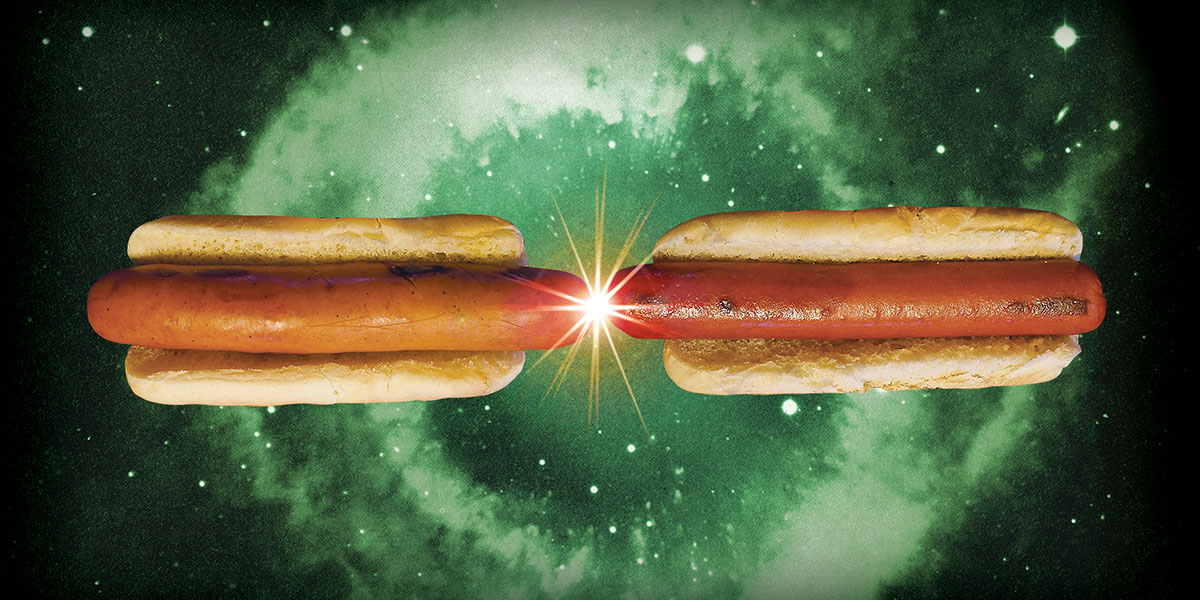 Terrance Odette's Brethren and Dara Van Dusen's A Prayer for the Dying (Canada/Norway) are also among the Canadian projects tapped for the Karlskrona, Sweden event.
A feature adaptation of Trevor Anderson's Docking is among the 11 genre projects selected for Frontières Financing and Packaging Forum in Karlskrona, Sweden.
Co-organized with The Carl International Film Festival and Nordic Factory, the fourth edition of the event runs from Feb. 27 to 29 – offering producers the opportunity to complete financing on their feature-length genre projects. Notably, this year's forum marks the first major partnership between Frontières and the Swedish Film Institute and the Norwegian Film Institute, sees projects from Greece and Slovakia represented for the first time and six female directors take part.
Written by Anderson, Fish Griwkowsky, Ron Pederson, Beck Johnson and Kayla Lorette, the feature adaptation follows a lovelorn gay man who starts dating again at the same time as a space alien in human form starts to stalk men in Edmonton. Outside Line Studio's Alyson Richards – who served as a producer on the original short – is also attached to the project as a producer.
Prior to this, Anderson's four-minute short – which is described as the director reflecting on his fear of dating – made its world premiere at the Sundance Film Festival. In December, the film was selected for the Toronto International Film Festival's Canada's Top Ten shorts programme.
Other Canadian projects tapped for the forum include: writer/director Terrance Odette's Brethren with producers Jennifer Pun and Rosalie Chilelli from Edge Entertainment; writer/directors Sam Marine and Michael Borowiec's Desert Witch (U.S./Canada), which sees Yellow Veil Pictures' Hugues Barbier, Justin Timms, Joe Yanick and 775 Media Corp's Mike Peterson serve as producers; and writer/director Dara Van Dusen's A Prayer for the Dying (Canada/Norway) with producers Dyveke B. Graver from Oslo Pictures and Jamie Manning from Night Market Films.
Written and directed by Odette, Brethren tells the story of a xenophobic religious sect that witness a mother and her daughter resurrect from the dead, dividing the community.
Meanwhile, Marine and Borowiec's Desert Witch follows a punk rocker who gets caught up in the conflict between her estranged family – an alleged coven of witches – and a group of Christian radicals as she searches for her missing half-sister.
And finally, set in 1870 Friendship, Wis., A Prayer for the Dying follows a civil war hero who struggles with his responsibility to his town and his family when diphtheria begins to spread.
The forum is also supported by the Swedish Film Institute, the Nordisk Film & TV Fond, the Norwegina Film Institute, Telefilm Canada, the Danish Film Institute, the Netherlands Film Fund, Screen Ireland, the Finnish Film Foundation, the Regional Council of Blekinge and the Embassy of Canada to Sweden.
Image of Trevor Anderson's short Docking courtesy of TIFF