Murmur nabs Slamdance's narrative feature grand prize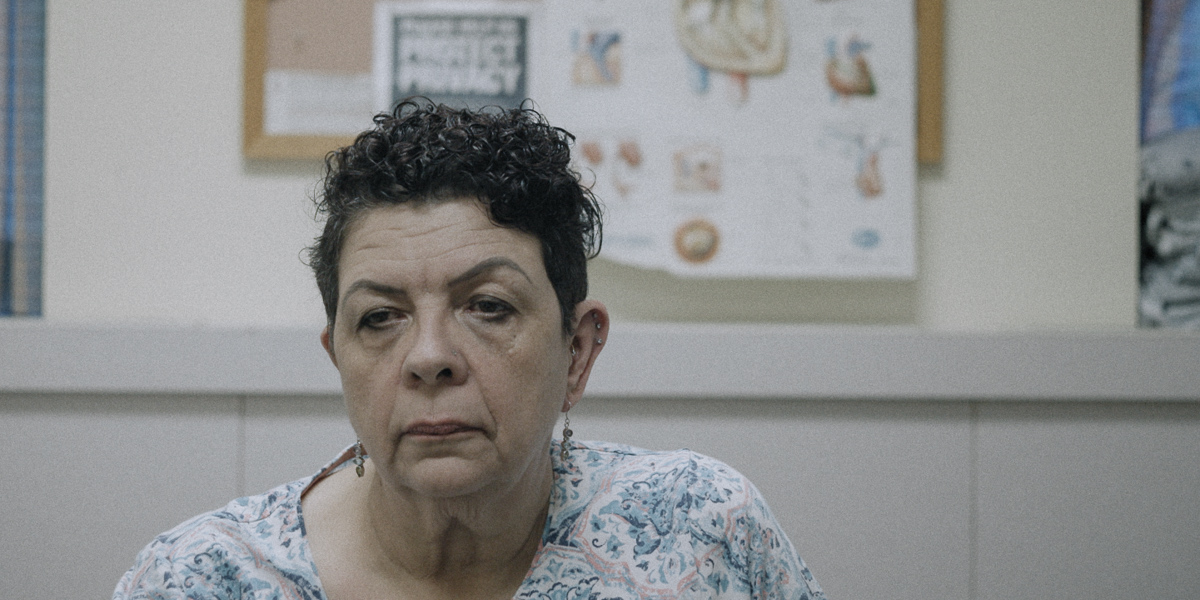 Steve Markle's Shoot to Marry also won the festival's Best of Breakouts Audience Award.
Heather Young's feature film debut Murmur has won Slamdance Film Festival's Narrative Feature Grand Jury Prize – adding another trophy to the film's growing collection.
Written, directed, edited and produced by the Halifax-based filmmaker under her Houseplant Films banner, the "documentary-fiction hybrid" follows an isolated, aging woman who is forced to do community service at a dog shelter after a DUI. Young – whose previous credits include shorts Milk and Fish – serves as a producer on the film alongside Martha Cooley (First Words).
Prior to this, Murmur (pictured) picked up the Toronto International Film Festival's FIPRESCI prize; the Vancouver International Film Festival's Emerging Canadian Director Award; the Female Eye Film Festival's Best Canadian Film Award; and four prizes at the FIN Atlantic International Film Festival in Halifax, where it served as the festival's Opening Night presentation.
The final day of the Park City-based festival also saw writer/director/producer Steve Markle's comedic documentary Shoot to Marry walk away with the Best of Breakouts Audience Award.
Written, directed and produced by Markle (Camp Hollywood), Shoot to Marry made its world debut as part of Slamdance's Breakouts section – following the filmmaker as he hops from place to place interviewing interesting women with the hope of finding his true love.
Raven Banner Entertainment's Andrew Hunt serves as an executive producer on the project, while Raven Banner's specialty distribution arm Northern Banner Releasing holds the Canadian rights to the film.
Writer/director Yani Gellman's Canada/U.S. short Greetings, From The Planet Krog! also nabbed the George Starks Spirit of Slamdance Award, while My Favorite Food is Indian Tacos, my Favorite Drink is Iced Tea and my Favorite Thing is Drumming from director Derius Matchewan received an honourable mention alongside animated documentary Umbilical (U.S./China) for the Documentary Short Grand Jury Prize.
Finally, actor Maya Harman picked up an honourable mention for the Slamdance Acting Award for her performance in Madeleine Sims-Fewer and Dusty Mancinelli's short Chubby. Written and directed by the duo, the film is about a 10-year-old girl who struggles with the residual trauma of sexual abuse.