CFC exec Ana Serrano named president of OCAD University
The digital trailblazer will depart her current position as chief digital officer at the CFC in June to take over as president and vice-chancellor of the university on July 1.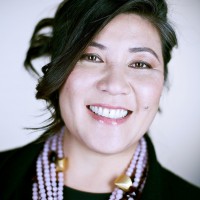 Ana Serrano will step away from the Canadian Film Centre to take on a new role as president and vice-chancellor of OCAD University.
The CFC chief digital officer will exit her current position at the end of June to transition into the university role, which will begin July 1. OCAD University is located in Toronto and is considered one of Canada's largest art and design institutions.
Serrano has been a leader in the digital media space in Canada. She launched the CFC Media Lab in 1997, earning the Digital Media Trailblazing Award from the Canadian Academy in 2016. She also launched the CBC business accelerator ideaBOOST in 2012, which was created to help Canadian startups get their digital projects off the ground.
"Ana leaves a significant legacy at the CFC. By creating the CFC Media Lab, she continually challenged the assumptions around the future of entertainment," said CFC president Slawko Klymkiw in a statement. "She propelled innovation at every turn, and, for all of that, she made the CFC a far better place."
Serrano has previously worked with OCAD University as an adjunct professor in the Digital Futures graduate program, which was formed through a partnership between the CFC and the university.
"I understand how important the university is to the cultural and economic future of our country and can't wait for the chance to help steer it into this new decade, when the transformative leadership of artists, designers and cultural critics will be more important than ever," said Serrano.
Image courtesy of OCAD University