Behind the deal: A71 on D Films acquisition, future growth plans
Company execs discuss the strategy behind the deal, and how A71 is scaling up in order to address a lack of market accessibility for domestic filmmakers.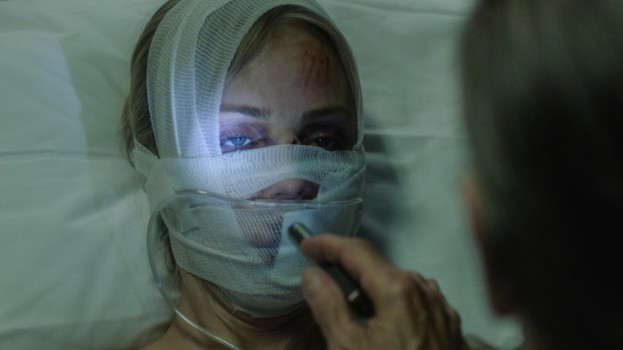 Earlier this month A71 Entertainment revealed it was the mystery buyer of D Films' distribution library. Through the deal, A71 beefed up its distribution catalogue with around 90 additional titles, and, perhaps more importantly for the industry at large, signaled its intent to expand its presence in the Canadian film distribution space.
The acquisition, combined with a number of other expansion initiatives, is part of a broader strategy to address a lack of market accessibility for domestic filmmakers, according to A71 Entertainment co-owner and Vortex Words + Pictures head Bill Marks.
"We were making good movies, but we were dealing with fewer and fewer ways of getting them to the audience," he told Playback Daily. "To solve the problem, we decided it was time for there to be another high-end-of-the-mid-market player in the Canadian film distribution space. And in order to give Canadian films – and my own films – the best possible release, it needed to be a company that could get screens in the theatres, could get broadcast deals, and needed to be of a certain size and scale to work," said Marks of the company's growth ambitions.
But acquiring D Films' library wasn't simply a case of growing its distribution slate: the deal has allowed A71 to expand its distribution remit.  While its library previously consisted solely of Canadian feature films, the acquisition also included a number of international and U.S. blockbuster titles, such as Jason Bateman-starring psychological thriller The Gift, which took around USD$59 million at the global box office on a budget of USD$5 million.
"That wasn't a business A71 had been in historically," said new CEO Justin Rebelo, who recently joined from eOne. "It opens doors for us from a supplier point of view and creates additional opportunities to monetize content across the long tail."
Another line of business that both A71 and its sister company Vortex Words + Pictures are looking to expand into is TV movies. Last week, Vortex Words + Pictures went into production on a holiday MOW, Inn for Christmas, which is entirely financed by Vortex.
Marks says more holiday MOWs are in the works, with A71 and Vortex planning to transfer its expertise in financing independent films to financing TV movies. "Whereas most producers have to wait and get a broadcast licence in order to go and finance these TV movies, we finance them in the method of an independent feature film and then go out into the marketplace and sell them," he said.
Vortex plans to make 10 films this year (five TV movies, four genre films and one art house project) while A71′s production arm has a further four titles in the works. As well, A71 Entertainment handling Canadian distribution on the Soska sisters remake of David Cronenberg's Rabid (pictured), which opens in theatres nationwide on Jan. 31. Co-owner David Miller says a major component of the company's expansion plan is to distribute more of the films it produces, thus creating a one-stop shop for the development, production and distribution of its titles. It's something A71 has done to a degree over the years, but now the company is on a mission to significantly expand the scale of its operation and collaborate with a larger number of filmmakers, added Miller.
Of course, one major question mark for the entire Canadian film ecosystem is how U.K.-based Cineworld Group's acquisition of Cineplex will impact domestic exhibition.
"We remain optimistic that Cineplex will continue to support Canadian content to the level we need them to. If there's any concern and risk, it's around that issue. If they continue to support, then we're very happy. If they don't, it will be a problem," noted Rebelo.
And like many Canadian distribution companies, A71 is an interested observer in how Cineworld will roll out its cinema subscription model in Canada. Currently, Cineplex and Cineworld have not outlined when the subscription model will be introduced, or what it will look like for domestic distributors from a revenue-share perspective. "We'll definitely want to know more about it," said Rebelo, "but as long as it's done in a fair and pragmatic way, incentivizing people to go to the theatre is very positive."
In the meantime, A71 execs said they are laser-focused on the things they can control: namely, scaling up and building a go-to company for a broad range of Canadian filmmakers.
"We're ambitious to create a home for Canadian artists, and we know we need to be of a certain size and scale to do that. We're working hard to make sure we have the ability to get the people we're working with the best possible deals in a very competitive marketplace," said Marks.