Deals: D360, Gusto, Attraction, Sinking Ship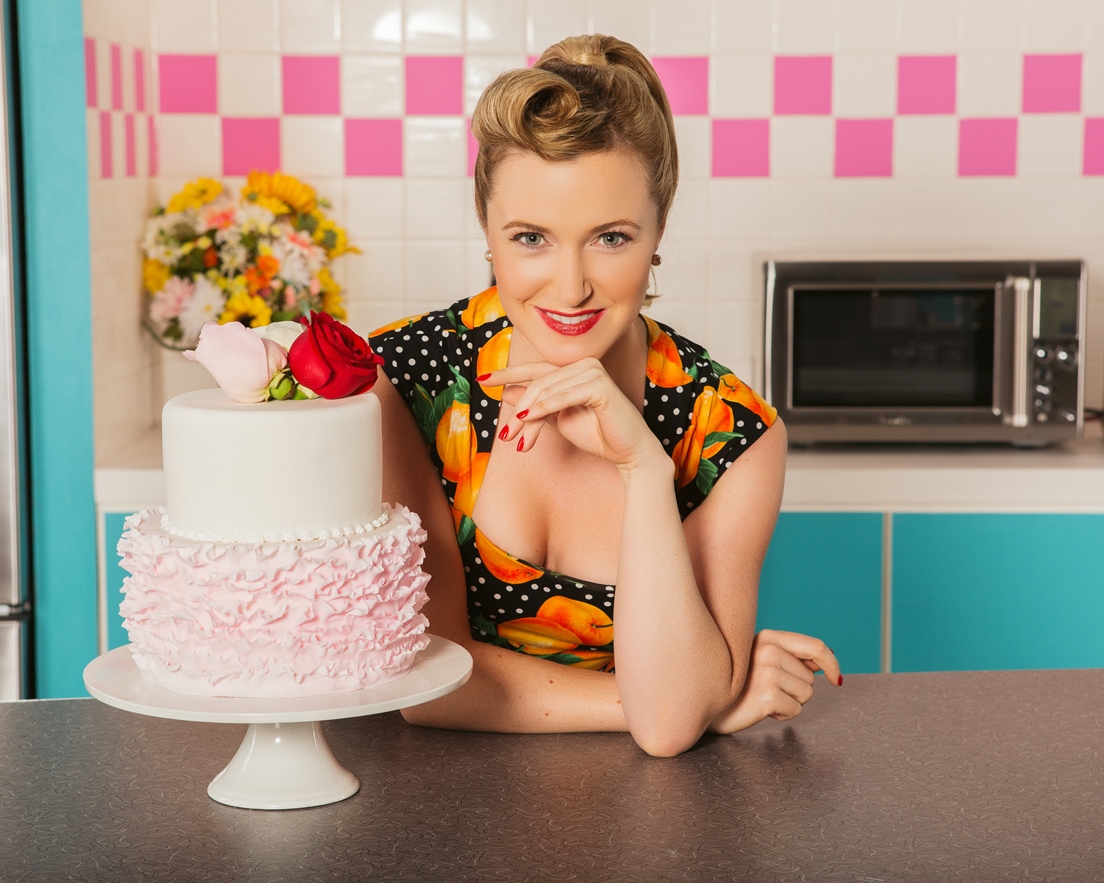 Gusto Worldwide Media unveils two new deals, while Attraction Distribution signs new agreements for Jenny, plus more.
Distribution360
Distribution360, the marblemedia-owned international distributor, has sold more than 100 hours of factual content in North America, Europe and Asia ahead of Realscreen Summit.
Canadian sales include the marblemedia-produced series Blown Away (10 x 30 minutes; pictured), which has been licensed by Bell Media for its French-language channel Z. Rogers Media has also picked up the rights to Innovation Nation (6 x 30 minutes), produced by Vancouver's Partners in Motion.
U.S. network Court TV Mystery has picked two true crime titles, the series Crime Stories (76 x 60 minutes) and the hour-long special 13 Seconds: The Kent State Shootings, both produced by Partners in Motion.
Crime Stories has also been picked up by Vobile in China alongside Legend Hunters (9 x 60 minutes; Partners in Motion), Terror in the Woods (8 x 60 minutes; Wild Dreams Films), as well as Archie Productions' documentaries Britain's Ultimate Pilots: Inside the RAF (4 x 60 minutes) and Red Arrows – Inside the Bubble (1 x 60 minutes). Hong Kong's Phoenix TV has picked up Zatzu Media's London's Modern Buildings (5 x 30 minutes).
In Russia, AG Rubin Group has picked up Puppy SOS (13 x 30 minutes) from Calgary's White Iron Pictures and Kontent has licensed Innovation Nation (6 x 30 minutes). Meanwhile, Slovakia's Towercom has landed Tomorrow's World Today (11 x 30 minutes), produced by Flying Cork Media.
The deals were driven by an international market demand of premium factual content around true crime, paranormal and sustainable technology, according to a statement from SVP Diane Rankin. The distributor is also looking to develop similar concepts from producers.
Gusto Worldwide Media
Gusto Worldwide Media has sold over 30 hours of its original food programming to Estonian network Telia for its newly launched lifestyle channel Inspira. Available for Telia TV subscribers, the Ottawa-based company's content like Flour Power (13 x 30 minutes, pictured) and Fish the Dish (15 x 30 minutes) are some of the titles headed to the channel.
Additionally, last week it was revealed that Gusto TV is headed to OTT and IPTV platform TikiLIVE. Inked at NATPE Miami, the agreement sees Gusto TV's presence expand in the U.S. and Latin America. Flour Power, Fish the Dish, The Urban Vegetarian (15 x 30 minutes), Spencer's Big 30 (13 x 30 minutes), Crate to Plate (4 x 30 minutes) and more are all set to stream on the platform. A spokesperson for Gusto told Playback Daily that Gusto TV's launch date on TikiLIVE is still to be determined.
Attraction Distribution
Montreal's Attraction Distribution has signed multiple broadcast deals for live-action tween series Jenny from fellow Montreal studio Avenida Productions. The 40 x 13-minute series follows a 13-year-old aspiring dancer after a leukemia diagnosis. Slovakian broadcaster JOJ TV snagged remake rights to the show, and is set to premiere the new local version this year. International broadcasters Kika (Germany), YLE (Finland), Globoplay (Brazil) and Canal+ (France) have acquired both seasons, but no air dates have been announced yet.
Produced for French Canadian channel Unis TV, Jenny is the first kids series the channel commissioned and was financed with participation from Telus Fund, the Shaw Rocket Fund and the Bell Fund, as well as federal and provincial tax credits.
Sinking Ship Entertainment
Nickelodeon has picked up the pay-TV rights for the Amazon Prime Video original series Just Add Magic worldwide, excluding the Americas and China. Produced by Amazon Studios and distributed by Sinking Ship Entertainment, the 50 x 22-minute show started airing on Nickelodeon in the U.K. first, late last year. All other territories will follow throughout this year.
In addition to the three existing seasons, a spin-off season entitled Just Add Magic: Mystery City is launching in early 2020 on Amazon followed by Nickelodeon later this year.
Aimed at six to 11 year olds, the show is based on a book of the same name by Cindy Callaghan and follows Kelly, Darbie and Hannah as they discover a recipe book full of magic. When it first launched, the show set a record for U.S. Prime Video streams and hours watched, making its premiere weekend the most successful at the time for an Amazon Original Kids series. Amazon has since halted commissioning original kids programming. Sinking Ship picked up the distribution rights for the series early last year, immediately locking in deals with Discovery Kids (Lat America) and Family Channel and Groupe TV's Yoopa (Canada).
With files from Kidscreen