CMF teams with Creative BC and CMPA on predevelopment program
The $400,000 pilot program gives B.C.-based companies access to funds for script development, research and more.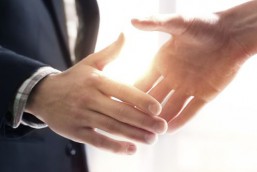 The Canada Media Fund (CMF) has partnered with Creative BC and the Canadian Media Producers Association – BC Producers Branch (CMPA – BC) to support the early-stage development of projects in the scripted drama and children's and youth space from B.C.-based producers.
Dubbed the Creative BC-CMF Regional Predevelopment Program, the $400,000 pilot initiative is dedicated to providing B.C.-owned and controlled companies with the flexibility to access early-stage development funding.
Offering support towards activities like script development, storyboards, hiring a story editor, acquisition of rights fees, audience research and focus groups, the maximum contribution available through the program is $30,000. Some funding from the program will also go towards travel and pitch materials.
Notably, to apply for the program, applicants do not need to have a letter of support ready from a broadcaster. However, once a participant is tapped for the program, they must secure a letter of interest from either a Canadian broadcaster or an eligible Canadian distributor within three months.
This is the first time the CMF has partnered with both a provincial funding body and the CMPA, according to a release. Applications for the program are due by March 11, 2020.
"There is an enormous wealth of talent and know-how in this province and this program will assist B.C. storytellers to thrive in the global, borderless marketplace," said CMF president and CEO Valerie Creighton in a statement.
The Creative BC-CMF Regional Predevelopment Program follows the CMF-Distributor Pilot Predevelopment Matching Program, launched earlier this month. Supported by the funder and the Canadian Association of Content Exporters (CACE), the $1.5 million fund is for Canadian content intended for the international market and is meant to encourage writers, producers and distributors to collaborate early on in the development stage.