Corey Russell joins Cream Productions, launches doc division
The former Fadoo Productions exec will oversee the launch of Cream's film division as executive VP and help develop and produce music, sports and doc specials.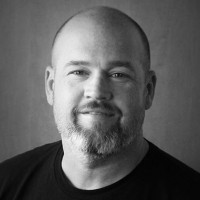 Toronto-based factual entertainment prodco Cream Productions has appointed veteran award-winning producer Corey Russell to oversee the launch of Cream Films, the company's film division.
The newly created position of executive vice president will see Russell (pictured) tasked with managing all creative for the newly-minted division, while also developing and producing music, sports and documentary specials.
The executive will report directly to company co-owners David Brady, CEO, and Kate Harrison Karman, president.
Russell joins the prodco from Fadoo Productions, a company he launched in 2012 alongside radio personality Bob McCown. His production credits include the Kiefer Sutherland-narrated Names on the Cup, the Paul Rudd-voiced Rush: Time Stand Still and 2019′s Killing Patient Zero from director Laurie Lynd.
His latest production credit is attached to director Alison Ellwood's The Go-Go's, which paints a portrait of the 1980s seminal rock band. The documentary will mark its world premiere at the 2020 Sundance Film Festival later this month.
"Corey is a longtime friend and widely respected producer in the documentary space," said Cream CEO Brady in a statement. "His expertise in premium storytelling, his ability to find unprecedented access and strategically connect leading talent is a perfect synergy for Cream as we prioritize music, sports and documentary specials."
Cream hired former marblemedia and CBC exec Johnny Kalangis as its head of digital in late 2019 to oversee the company's expansion into digital content and distribution.
This story originally appeared in Realscreen