Netflix takes Restaurants on the Edge worldwide
The factual series, produced by marblemedia and OutEast Entertainment, launches on Netflix internationally on Feb. 28.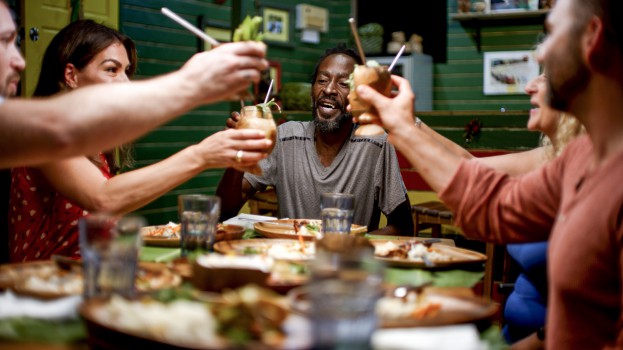 Netflix has picked up the worldwide streaming rights to marblemedia's unscripted series Restaurants on the Edge.
The 13 x 60-minute docuseries, which was originally commissioned by Blue Ant Media for its Cottage Life channel, will be available to stream on Netflix in the U.S. and internationally on Feb. 28. It will be available on Netflix Canada on March 14. The series premiered on Cottage Life in Canada on Jan. 2.
Produced by marblemedia and L.A.'s OutEast Entertainment, in association with Blue Ant Media, Restaurants on the Edge follows a team of food and design experts that travel the world to restaurants in great locations, such as St. Lucia, Malta and Costa Rica, to spruce up their lacklustre offerings. Executive producers include Matt Hornburg and Mark Bishop of marblemedia and Courtney Hazlett and Steven Marrs of OutEast Entertainment.
Netflix previously picked up Blown Away from marblemedia, which had its Canadian broadcast premiere on Blue Ant's Makeful channel in early 2019 before landing on the streaming service in the summer. Marblemedia has also co-produced reality competition format Landscape Artist of the Year Canada with Blue Ant, set to premiere on Makeful on Feb. 16.
Image courtesy of marblemedia