Tracey Friesen named managing VP of CMPA's B.C. branch
Reporting to COO Liz Shorten, Friesen will oversee provincial operations as well as provide strategic counsel on a number of key files.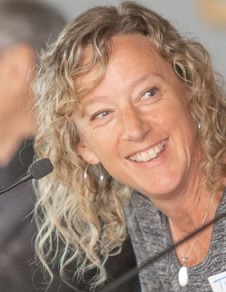 The Canadian Media Producers Association (CMPA) has appointed Tracey Friesen as managing VP of its BC Producers Branch.
In the Vancouver-based role, Friesen, who most recently served as director of communications and public engagement at the David Suzuki Foundation, will oversee the branch's operations, represent the CMPA's British Columbia-based members and lead engagement with government agencies.
In addition, Friesen will take a national purview as she provides strategic counsel on a number of key files. She begins the role on Jan. 27 and will report to COO Liz Shorten, who was promoted from SVP, operations and member services four months ago.
Friesen's other career roles include a 12-year stint with the National Film Board (NFB), where she served as a producer and executive producer on around 40 projects. She is also the founder of Story Money Impact, a not-for-profit organization that aims to advance research and education around the impact of media.