Quebecor Content, TVA Group unveil structure changes
Kathleen Vachon has joined Quebecor Content's team, while Claude Foisy is now responsible for TVA's brands, specialty channels and brand deployment strategies.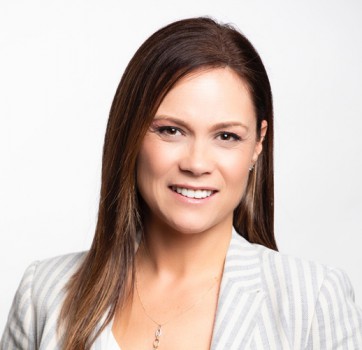 Effective immediately, Quebecor Content and TVA Group have updated their structures.
In an effort to focus on creating, increasing volume and exporting original content from Club illico, TVA and its specialty channels – Quebecor Content has changed its structure, dedicating the division to original content from VP Denis Dubois and VP, strategy and international affairs Yann Paquet's teams, according to a release.
Under Johanne Ménard, director general, variety, entertainment and lifestyle – who took on the newly created role this December – Quebecor Content has appointed former Groupe V Media brand director, content and development and former Groupe Fair-Play development and production VP Kathleen Vachon (pictured) as director, entertainment and lifestyle. Meanwhile, Pierre Taschereau, director, variety formats will continue on in his role with the division.
On the documentary and fiction front, Caroline Singher-Boucher has been named director, documentary content, reporting to recently appointed director general, fiction and documentary, Nadège Pouyez. Pouyez will also be supported by Olivier Aghaby, director, fictional content, who previously led the team responsible for developing original formats like Révolution.
Meanwhile, on the TVA side, Claude Foisy, VP marketing for TVA Group, will oversee TVA's brands, specialty channels and brand deployment strategies.
Under the new structure, Maya Meyouhas is now director of marketing, strategy and specialty channels, TVA Group, and continues to work within the marketing team.
And with over 15 years of marketing and brand management experience, Catherine Francoeur is also now marketing director, TVA. The former brand manager, original series for Quebecor Content's new role will see her be responsible for managing TVA's brand image and its programs, as well as the development of deployment strategies with other sectors.