Love Nature comes to the 'Rescue' with new commission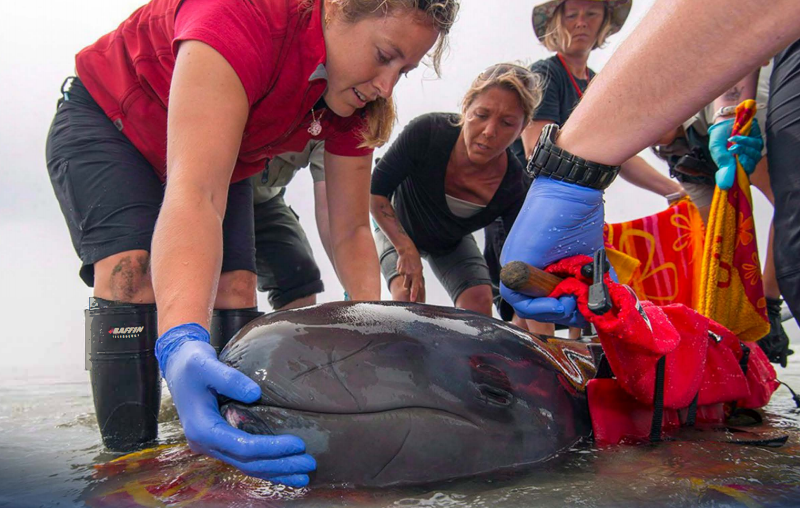 Docuseries Wild Pacific Rescue, produced by Toronto's White Pine Pictures, will follow a team of vets as they treat oceanic wildlife.
Blue Ant Media's Love Nature channel has commissioned Wild Pacific Rescue, a factual natural history series produced by Toronto prodco White Pine Pictures.
The 6 x 60-minutes series will follow veterinarian Dr. Marty Haulena and his team as they go on expeditions along the coastline of the Pacific Northwest to rescue and rehabilitate wild animals such as sea turtles, orcas, dolphins and sea lions. It is created and produced by Andrew Munger, director, unscripted development at White Pine, with president Peter Raymont also serving as producer.
Wild Pacific Rescue will premiere on Cottage Life in Canada in spring 2021, followed by an international rollout by Love Nature on its linear and streaming platforms. Sam Linton, Blue Ant Media's head of original content, will oversee the series for Cottage Life, while James Manfull is an executive producer for Love Nature. Blue Ant international handles worldwide rights for the series, which is now available for pre-sale.
The docuseries is produced in partnership with the Ocean Wise Conservation Association, giving filmmakers and vets access to its facility, the Marine Mammal Rescue Centre, located at the Vancouver Aquarium.
Blue Ant Media has grown Love Nature's global footprint significantly in the past year, bringing it to the U.K., Germany, Italy, Slovakia, Turkey, territories in Africa and Asia, and launched the linear channel in Malaysia this month. The channel commissioned natural history series America's Wild Seasons in September 2019, including a special stand-alone episode titled America's Wild Border.
Image courtesy of Blue Ant Media