Hot Docs to Focus On the work of Raymonde Provencher
The award-winning filmmaker's work will be featured during the 2020 doc fest, with the full programming lineup set to be announced in March.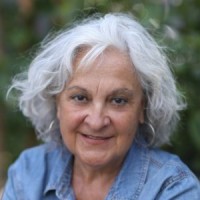 Toronto documentary festival Hot Docs will pay tribute to Canadian filmmaker Raymonde Provencher (pictured) in this year's Focus On retrospective.
The Focus On series is a yearly program showcasing the work of a significant Canadian filmmaker. Hot Docs will screen a selection of Provencher's films in the program during the 2020 festival.
Provencher is a researcher and filmmaker with a passion for international affairs, which led her to help launch and produce Télé-Québec's Nord-Sud in 1983 to promote international news programming in Quebec.
Committed to uncovering stories about human rights and social injustice issues, her credits include Extremis, Lost Childhood, War Babies, Une nouvelle vie pour Ramon Mercedes, Blue Helmets: Peace and Dishonour, A Senseless Death, Café Désirs, Torn Apart and more. She has previously won Hot Docs Festival's audience award, as well as four Gémeaux Awards, for War Babies.
The Canadian programmers for this year's Hot Docs festival are senior Canadian programmers Alex Rogalski and Aisha Jamal, and associate programmer Mariam Zaidi. Lynne Fernie is the programmer for Focus On.
American filmmaker Stanley Nelson has been named the 2020 recipient of the Outstanding Achievement Award. As part of the honour, Hot Docs will screen a partial retrospective of Nelson's work during the festival, with Nelson participating in a public talk and several Q&As.
Nelson, a celebrated filmmaker known for chronicling the African American experience, has won Emmys and numerous other awards for his body of work, which includes The Murder of Emmett Till, Freedom Riders, Freedom Summer and most recently Miles Davis: Birth of the Cool. Nelson is a MacArthur "Genius" fellow, and he received a Peabody Award in 2015 and the 2016 Lifetime Achievement Award from the National Academy of Television Arts Sciences.
Meanwhile, Northern Ireland has been selected as the subject of Hot Docs' annual Made In program, which will showcase recent works from the country during the 2020 festival.
Past Made In programs have focused on films from Italy (2019), Mexico (2018), Japan (2017), Australia (2016), India (2015), Denmark (2014), Poland (2013), Southeastern Europe (2012), Italy (2011), South America (2010), South Korea (2009), Mexico (2008), Brazil (2007), Japan (2006), South Africa (2004) and Taiwan (2003).
The full program for the 2020 Hot Docs festival will be announced in March.
Hot Docs runs April 30 to May 10.
Image courtesy of Hot Docs