In brief: Unite Central heads to Berlin's copro market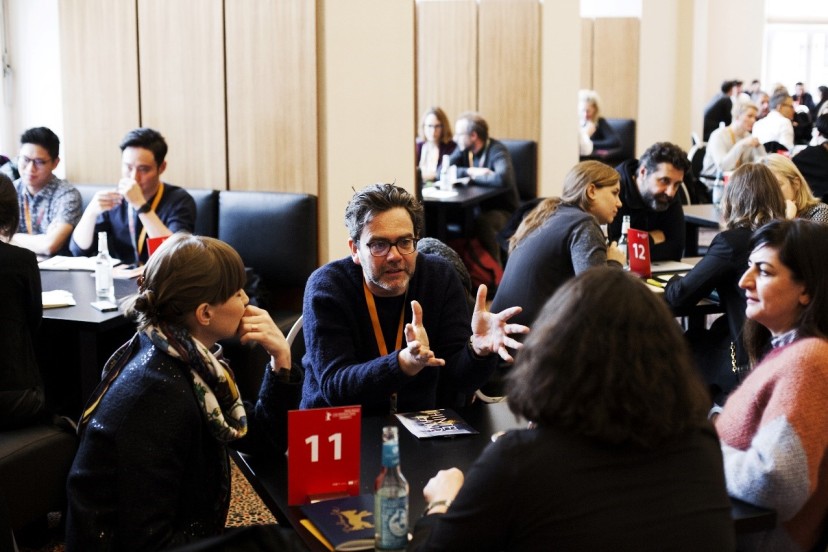 Plus: eOne clears the final regulatory hurdle in its Hasbro deal, Touchwood PR adds to its publicity team and Super Channel promotes Kimberley Ball.
Two Canadian projects selected for Berlinale Co-Production Market
Philippe Lesage's Life of a Great Director has been named as an official project selection at the Berlinale Co-Production Market. Producers on the chosen projects are given an opportunity to meet international copro partners for their films, which must have have a budget ranging from more than $1 million to $7 million. Quebec prodco Unité Central is the producer on the film, and produced Lesage's most recent project is Genese ("Genesis"). Pier-Philippe Chevigny's Richelieu was also selected for Berlinale's Talent Project Market, which allows 10 emerging producers to present their projects at the market. Geneviève Gosselin-G is the producer on Richelieu. The 17th Berlinale Co-Production Market, which will run from Feb. 22 to 26, will feature projects from 34 countries to present to international sales agents, broadcasters, distributors and financiers. A total of 36 film projects were selected for the market. More than 50% of the official selection projects are directed by women for the first time in the market's history, with 11 projects out of 21. Female-directed projects represent 15 films across all categories, coming in at 41%.
U.K. competition watchdog clears eOne-Hasbro deal

While Hasbro's $4.93 billion acquisition of eOne may have closed in late December, the companies on Thursday cleared a final regulatory hurdle as U.K. competition watchdog Competition and Markets Authority (CMA) approved the merger. The CMA said in November that it would examine whether the deal could lead to a "substantial lessening of competition within any market or markets in the United Kingdom for goods or services." While the acquisition was able to close before the conclusion of CMA's investigation, the watchdog has the power to intervene in merger deals if there are anti-trust concerns. On Dec. 31, the companies said the deal had been finalized, with Olivier Dumont (president, family and brands), Steve Bertram (president, film and television) and Chris Taylor (global president, music) joining Hasbro, and eOne president and CEO Darren Throop reporting to Hasbro chairman and CEO Brian Goldner.
Touchwood PR adds former Shaftesbury publicity manager to team
Former Shaftesbury publicity manager Meg Campbell has joined Toronto-based arts and entertainment PR firm Touchwood PR as a senior publicist. Prior to joining the firm, Campbell led publicity campaigns for Murdoch Mysteries-producer Shaftesbury. Her past experience also includes working as an associate publicist for Corus Entertainment and roles at Toronto's rock-it promotions and FLIP Publicity & Promotions. She joins previous Shaftesbury director of communications and marketing, Judy Lung, who was hired as Touchwood's VP, communications and marketing last year.
In other publicity news, Super Channel has promoted Kimberley Ball to executive director, communications and regional outreach, reporting to Don McDonald from the Toronto office. Her expanded remit will see her lead development of the indie broadcaster's communications strategy, on top of maintaining her media relations and publicity work from her previous role as director, marketing, publicity and promotion.
Image courtesy of Berlinale