Canadian projects land world debuts at SXSW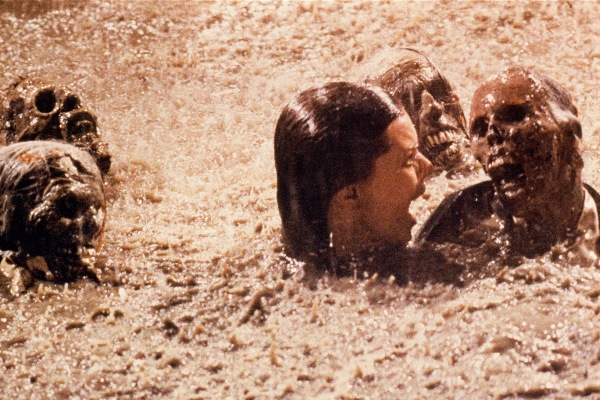 Shudder docuseries Cursed Films from Toronto's First Love Films and director Malcolm Ingram's Clerk are among the select few headed to the Texas festival.
Cursed Films from Canadian filmmaker Jay Cheel and Clerk from Toronto-based director Malcolm Ingram are among the four projects with Canadian roots set to screen as part of this year's South by Southwest (SXSW) Film Festival.
Making its world premiere in the Episodic Premieres category – Cursed Films (pictured), a five-part docuseries from Toronto's First Love Films for Shudder examines the myths behind some of Hollywood's most notorious cursed horror film productions. Showrunner, director and editor Cheel serves as an executive producer on the series alongside First Love's Brian Robertson, Andrew Nicholas McCann Smith and Laura Perlmutter. Cursed Films is expected to land on Shudder later this year.
Elsewhere, in the Documentary Spotlight section, Toronto-based TCB Productions' documentary Clerk (Canada/U.S.) has also been tapped to make its world debut. Directed by Ingram, the film follows the life and career of American author, comic-book writer, podcaster and Clerks filmmaker Kevin Smith. Chris Mayerson and Jordan Monsanto serve as executive producers, while Ingram and Craig Fleming are producers on the project.
Additionally, Italian documentary We Are The Thousand from writer/director Anita Rivaroli is set to make its world premiere as part of the 24 Beats Per Second program. Executive produced by Francesca Portalupi, the doc tracks the story of Fabio, a man who wants to try to convince the Foo Fighters to perform in his village in Italy, and how he brings 1,000 musicians together –  creating the largest band on Earth. Toronto-based Primitive Entertainment executive producer Michael McMahon is involved with the production as an associate producer.
And finally, Canadian writer/director Joey Klein's sophomore feature Castle in the Ground will receive its U.S. premiere in SXSW's Narrative Spotlight.
Produced by Toronto's Woods Entertainment, Montreal's Band With Pictures and L.A.'s Tip-Top Productions, the drama made its world debut in the Contemporary World Cinema program at the Toronto International Film Festival in 2019 and follows Henry (played by Hereditary's Alex Wolff), who befriends his troubled next-door neighbour Ana (Mobile Homes' Imogen Poots) after his terminally ill mother's death.
Castle in the Ground marks the second time Klein has had a feature film at the festival. Previously, his feature debut The Other Half starring Suzanne Clement and Tatiana Maslany made its world premiere at the Austin, TX film festival in 2016. Later, in 2017, Maslany picked up the award for best performance by an actress in a leading role for the film at the Canadian Screen Awards.
"We're extremely grateful to have another prestigious festival recognize the artistic and social merits of this deeply personal film. And we're excited to show the film to new international buyers while Pacific Northwest Pictures ramps up for our Canadian theatrical release later in 2020," Castle in the Ground producer William Woods from Woods Entertainment told Playback Daily.
Executive producers include Klein, Andra Gordon, Rob McGillivray, Tom Spriggs, Ben Stranahan, George Stranahan, John Hansen, Mark Gingras and John Laing. Alongside Woods, Michael Solomon is a producer on the film.
SXSW runs from March 13 to 22.
With files from Kelly Townsend