Blue Ant Int'l sells over 320 hours of content ahead of NATPE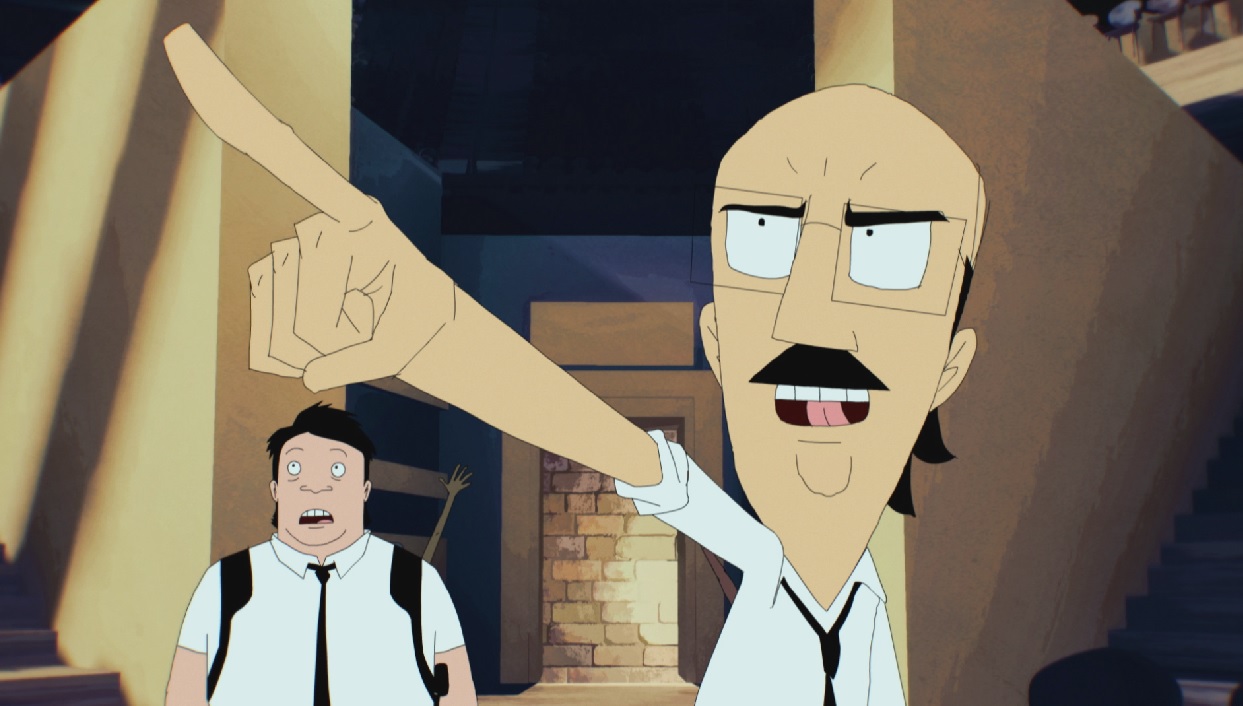 Broadcasters in Canada, the U.S. and Latin America have picked up factual titles such as Cold Valley and scripted content, including Gary and His Demons.
Blue Ant International has sold more than 320 hours of content for North and South America in a raft of new licensing deals.
The Blue Ant Media U.K.-based distribution arm announced the sales, which include unscripted, factual and scripted content, in the lead-up to NATPE 2020. The Miami-based marketplace hosts more than 400 companies from over 70 countries, looking to acquire new content and network with the global industry.
Sales in Canada include docuseries Cold Valley (4 x 60 minutes), produced by Pixcom Productions and Blue Ant's Saloon Media, for CBC's documentary channel. CBC has also picked up seasons five through seven of Hope For Wildlife (39 x 60 minutes), produced by Arcadia Entertainment, for its French-language network SRC, along with the first season of Dogs with Extraordinary Jobs (5 x 60 minutes).
Quebecor Content has picked up the Look Mom! Productions animated comedy Gary and His Demons (8 x 30 minutes) for Club illico, along with Orangutan Jungle School (10 x 60 minutes) and Blue (1 x 90 minutes).
The Canadian faith-based network Miracle Channel has also picked up a number of unscripted titles, including season two of Blue Ant Studios' Strange Creatures (6 x 30 minutes), Attack & Defend (6 x 60 minutes), season three of Fusion Television's Fearless in the Kitchen (13 x 30 minutes) and Rhino Content's Pick a Puppy (8 x 30 minutes).
Deals in the U.S. include the Blue-Ant commissioned unscripted series Bake Cake Wins (30 x 30 minutes), produced by Architect Films, which was picked up by BYUtv for season three. NBCUniversal-owned channel Syfy has picked up the short-form animated series Don't Feed the Humans (17 x 5 minutes), produced by Look Mom! Productions, and REELZ has renewed another season of CMJ Productions' Celebrity Legacies (26 x 60 minutes).
National Geographic has picked up titles for its Latin American and U.S. Hispanic platforms, including Blue, Our House Media's Airport Below Zero (10 x 60 minutes) and Blink Films' Colombia's Wild Coast (2 x 60 minutes). Canal 22 in Mexico has picked up three factual titles – Karma Film-produced Who Killed Gandhi? (2 x 60 minutes), Wildbear Entertainment's Deadly Australians (4 x 60 minutes) and Blink Films' Wild Latin America (3 x 60 minutes) – and Brazil's Globosat licensed season three of factual series Great Blue Wild (18 x 60 minutes) of Blue Ant Media Productions.
The deals were brokered by Ludo Dufour, SVP, international coproductions and sales at Blue Ant International, who will represent Blue Ant for additional licensing deals at NATPE 2020. The market runs from Jan. 21 to 23.