Jeff Collins exits Kew-owned Collins Avenue Entertainment
The founder and president of the L.A.-based prodco departs as Kew continues a strategic review to assess its options.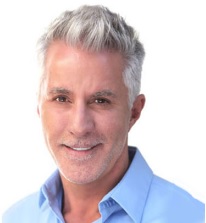 Jeff Collins, founder and president of Kew Media-owned U.S. prodco Collins Avenue Entertainment, has departed the company.
L.A.-based Collins Avenue is behind TV projects such as Lifetime's Dance Moms, TLC's My Crazy Birth Story and FYI's Stove Tots. The news was first reported by Deadline.
Collins Avenue is a subsidiary of Kew Media Distribution, the London- and L.A.-based sales arm formerly known as Content Media Corporation (CMC). The prodco came under Kew's ownership when Kew acquired five Canadian production companies and CMC three years ago.
Collins' departure comes as Kew undertakes a strategic review, first announced last month, to assess a number of options including the sale of all or part of the company. Playback has heard that private equity investors are most likely to pick up parts of the Kew Media business, though the publicly traded company has not provided an update on the review's status since Dec. 11.
News of the review came three weeks after Kew reported that its revenues had fallen 5.3% to $47.5 million in Q3. Kew said the revenue downturn was due to the cancellation of Texas Flip N Move, produced by its Australia-based prodco Essential Media. In the time since, Kew's share price has fallen from around $5.90 (in mid-November) to 76 cents at press time.
Collins is the third company head to leave one of Kew's subsidiaries in recent months, after Essential Media co-founder and CEO Chris Hilton exited in late November and Bristow Global Media's president and CEO Julie Bristow left her post earlier that month.