Joy Loewen becomes NSI CEO
Her appointment follows her role serving as acting executive director of the Winnipeg non-profit.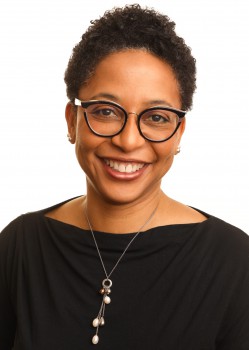 It's official: Joy Loewen is the new CEO of the National Screen Institute – Canada (NSI).
Since May 2019, Loewen has held the Winnipeg-based non-profit's top post, serving as acting executive director following longtime CEO John Gill's decision to step aside. Her appointment is effective immediately.
"Joy's exemplary leadership skills have strengthened the work of NSI during a key transitional phase," said Marlene Kendall, chair of the NSI board of directors in a statement revealing the news. "We know she will continue to drive the organization towards even greater success and are proud to have her at the helm with the support of an incredibly dedicated team."
A former program manager and producer with WTN (currently known as W Network), feature film programmer with the Gimli Film Festival and All Access coordinator with On Screen Manitoba, Loewen has been with the NSI since 2005.
She has previously managed a number of the organization's training programs like NSI Totally Television, serving as program manager alongside Julie Di Cresce; NSI Features First; NSI Drama Prize; and NSI Storytellers, to name a few.
The CEO is also currently a civilian aide to Janice C. Filmon, Lieutenant Governor of Manitoba. She also sits on the board of directors for The Winnipeg Foundation, Manitoba Film & Music and is a public representative on Manitoba's Queen's Council Advisory.
According to the NSI's website, for fiscal 2018/19, the organization received 68% of its total revenue from corporate sponsorships, 4% from earned revenues via its programs and 28% from support from various governments, the private sector, agency sources and foundations. It expended $1.79 million on charitable activities, according to a 2019 tax filing with the Canada Revenue Agency.