Valerie Creighton, Michael Donovan among Order of Canada recipients
Also appointed to the Order are eOne's Darren Throop, filmmaker Xavier Dolan and Oscar-winning director James Cameron.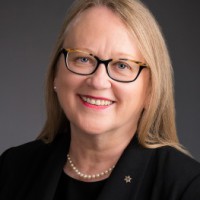 Canada Media Fund president and CEO Valerie Creighton (pictured, right) and DHX Media founder Michael Donovan (pictured, left) are among a number of Canadian film and TV industry members to be appointed to the Order of Canada.
A total of 120 Canadians were announced as recipients of the honour on Dec. 28, 2019. The Order of Canada is presented by the Governor General to Canadians who have made a significant impact to the country, or internationally, through their individual contributions.
Creighton will be among 77 Canadians appointed as a member of the Order. Members are recognized for their work on a regional level. She will receive the honour for "her contributions to the growth and development of the entertainment and production industries."
Joining Creighton as a member is Entertainment One president and CEO Darren Throop for his "innovative leadership in the entertainment and film industry," and award-winning filmmaker Xavier Dolan for his international success as an actor, writer and director.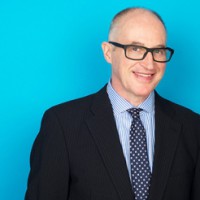 Donovan is among 38 recipients to be named as an officer of the Order of Canada, selected for the honour for his work in film and television and "his commitment to the professional development of the next generation." Officers are recognized for their national contributions. Donovan founded DHX Media (which recently rebranded to WildBrain) in 2006 and departed the company's board of directors in October 2019.
Prolific Quebec-based actor Marcel Sabourin was also named as an officer for his lifetime of work on the screen and stage, while Oscar winner and Ontario native James Cameron was appointed as a Companion of the Order for his contributions to the film industry. Companions are awarded for their international achievements.
All honourees will receive an insignia from Governor General Julie Payette to celebrate their achievement at a ceremony to be held at a later date.
Previous Order of Canada recipients include Shaftesbury founder Christina Jennings, acclaimed actor Shirley Cheechoo and Insight Productions chairman and CEO John Brunton.