The exit interview: Andra Sheffer
The outgoing IPF CEO reflects on handing over the reins, how the organization has changed and her hopes for the industry.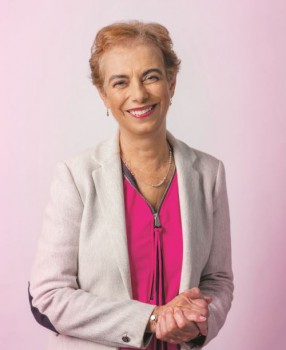 The Independent Production Fund (IPF) CEO is retiring at the end of the year and handing the baton to IPF chair Jon Taylor. Sheffer's fingerprints are all over Canadian film and TV. From being among the trio that drew up CAVCO's Cancon point system to serving as founding executive director of the Academy of Canadian Cinema & Television – where she launched the Genie and Gemini awards – as well as the COGECO Program Development Fund and digitally focused IPF and Bell Fund, she is uniquely positioned to reflect on the evolution of the business. And, in this chat with Playback, she does just that.
Playback: In what state is the IPF as you get ready to leave?
Andra Sheffer: It's an exciting time because we're starting the Development Packaging Program next year. I'm happy to have been involved in setting that up and getting it established so it will be ready to go in March. The reaction has been fantastic. Everybody in digital media needs every cent they can get, and to get money to develop webseries is a big deal. I'm always glad when we can do something that's helpful to the industry that nobody else is doing.
You've nearly cornered the market on private-fund administration in Canada, and now you're handing over the reins of the IPF to Jon Taylor. What skill set is required?
Everything from general administration management to HR, legal, communications and translation. I've done all that because we can't afford much staff. You have to be somebody who can do it all.
Jon is great. People know him from his years as [VP, digital products and strategy at Bell Media.] He got very involved in webseries when he became executive director of the Global Online Video Association and made some contacts that will be useful. He's been our chair for three years, so he really knows the IPF. He has good ideas for the linear web world and he's interested in distribution, which is something [Canada] is pretty weak at. He will be a good asset for the industry.
How has the IPF changed over 28 years?
First, it funded television series, same as the COGECO TV Production Program [administered by IPF] does now. At that time, we could provide at least 10% of a project's budget because TV shows cost much less. So, over time, we became less important. Even COGECO funding might average $250,000 per project, but that's only 1% to 2% of series' budgets. That was part of the motivation to switch the IPF to webseries. Not only did we see it as the future and a new area where Canadian talent could develop, but we could make a significant difference. The maximum $150,000 we can contribute is often 80% of budgets.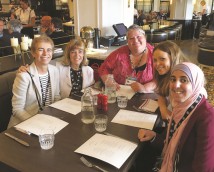 "When she retired from the Bell Fund, I started hearing how she had encouraged many people starting out in the business and how much she was appreciated. The YMA board decided to do something to thank her for supporting the youth and kids industry and so we created the YMA Andra Sheffer Scholarship." – Chantal Bowen, executive director, Youth Media Alliance
You left the Bell Fund five years ago, before the CRTC reversed how the fund operated. Whereas most of the money previously went to interactive content complementing a TV show, now it goes mostly to webseries. What did you think of that decision?
We could see the writing on the wall while I was still there, but the board wasn't ready to read it. Changes should have come earlier at the Bell Fund. Not to say I totally agree with that CRTC decision. There is still a big role for interactive content, just not the way it was being done. Kids interactive content, for example, is fantastic. We no longer have the funding for that in Canada, which is sad. Companies that were built are no longer. The CRTC made a decision without understanding the impact of wiping out the Bell Fund's mandate. They were driven by the thought that every cent had to go into [linear content].
Now we say discoverability is so important. That's what the interactive digital stuff largely was being used for. It keeps audiences entertained and talking about your show in between episodes. The CRTC said we need discoverability and then took away one of the biggest tools.
"Andra foresaw the digital revolution and embraced it. She endeavoured to support creators and innovators of the industry, and is a key contributor to positioning Canada as a worldwide leader in digital media." – Lucie Lalumière, president & CEO, Interactive Ontario
Do you see short-form webseries as an end in itself, a training ground or a springboard into traditional TV?
It's proof of concept for projects that might become television programs. It's an opportunity for performers with great ideas who are tired of sitting around waiting for phone calls. So it has become a great training ground. When [the IPF started supporting webseries] in 2010 we were hopeful these things would sell and there would be revenues and big audiences. The reality is a few of them will have that but they're certainly not making a lot of money. That's okay. We always want to train new talent and we are.
"Andra's always been a true visionary and a good team player and nothing has excited her more than being involved in the start of something new. Anything new has always captured her imagination. It's been a defining feature of her career." – Maria Topalovich, Sheffer's successor as executive director of the Academy of Canadian Cinema & Television
Another change has seen the Genie and Gemini awards merging into the Canadian Screen Awards in 2013. Was that a good move?
I don't think it was, because the Genies and Geminis were the brands we took many years to build and people referred to them that way. All of a sudden winners' Genie and Gemini sculptures are not worth anything and people don't know what they refer to.
Film fans and TV fans are different people. A lot of Canadians watch Canadian television, but unfortunately not many watch Canadian films. It's sad because in the first years of the Academy we had big dreams that in 10 years there'd be millions of people watching the Genie show and everybody in English Canada would be watching Quebec films and vice versa. And we thought sponsors would be pouring down on us. But it actually got worse, not better.
"Funding wasn't enough for Andra. She ensured that the IPF also became a hub of information-sharing for the burgeoning industry. Her foresight and innovative thinking launched many productions and careers." – Jill Golick, screenwriter and webseries creator
"Andra has been one of our biggest supporters. She has helped us, advised us and looked out for us from the day we formed a company. She's been an essential advocate for Canadian producers and has helped make us what we are today." – Blair Powers, founding partner, Sinking Ship Entertainment
What are your hopes for the industry?
There's an incredible amount of talent in Canada and I hope we can keep it here and pay people what they're worth. But we shouldn't worry when they leave and do great things in other places because they're still Canadian talent doing what they should do. We are a training ground. All this money is good for developing talent and businesses that will thrive, although there won't be a ton. But, hopefully, there will be enough so that people can live on being a producer of Canadian content and be satisfied with that and not try to be mega-studios competing with the rest of the world.
You are at the IPF until Dec. 31. Then what?
Ten days after that I am going to Peru and Ecuador. That's my retirement reward. Beyond that I don't know. Hopefully, there will be nice surprises ahead, but not too many of them.
"Andra is a leader and warrior always ready to defend our industry with a humility that honours it. In the quest to conquer convergence, discover the limitless world of digital media and anticipate the future by supporting webseries, she knew how to renew herself and all of us with her." – Claire Dion, Montreal-based associate director of the IPF and Bell Fund
Photo of Sheffer: @jackiebrownphotography
L to R: Sheffer with Youth Media Alliance executive director Chantal Bowen, Groupe Média TFO chief content officer Nadine Dupont and YMA Andra Sheffer Scholarship winners Julia Dillon-Davis and Nour Mallouh. Image courtesy of Youth Media Alliance
This story originally appeared in the Winter 2019 issue of Playback magazine