2019 Lifestyle Personality of the Year: Bryan Baeumler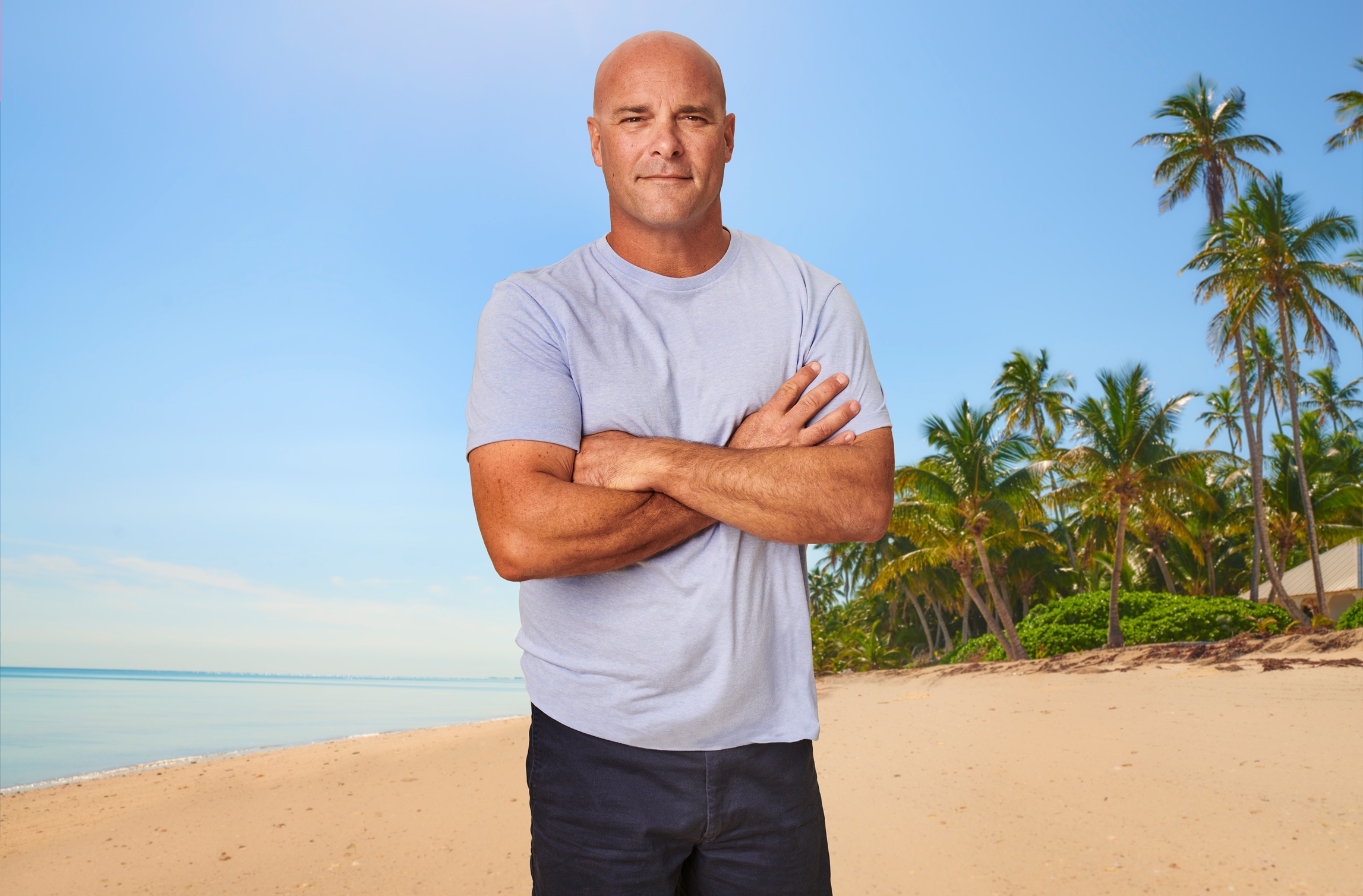 The HGTV Canada star took a chance with his personal business and pitched Island of Bryan, the channel's biggest ratings hit in a decade.
A hit lifestyle television series, much like an immaculately-designed dream home, begins with a solid foundation.
For the programmers at Corus Entertainment's specialty channel HGTV Canada, that means working with talent that they can develop and evolve over time, building additional seasons and series as they go.
So, when one of their longest-running hitmakers, Bryan Baeumler, came to them with an out-of-the-box idea to renovate an entire island resort, the channel was all-in.
Speaking to Playback from the Bahamas in the midst of production on season two of Island of Bryan (Si Entertainment), Baeumler recalls that the concept emerged when he and his family found an old, run-down hotel on South Andros Island. Within five minutes, Baeumler and his wife, Sarah, decided they would buy the property and rejuvenate it into what would become the Caerula Mar Club, expanding their personal business brand from construction to resort management.
Once they struck up a business plan — and established it wouldn't run their business into the ground if it failed — Baeumler pitched the series to Corus' VP, original content, Lisa Godfrey.
Godfrey says Island of Bryan was a departure for the channel, swapping the typical renovation-to-reveal format for a long-form story. But the team had faith in Baeumler, so they "went full hog," according to Godfrey, launching a marketing push that included an out-of-home campaign with billboard and bus ads, with RBC coming on board as a series sponsor.
"I knew the show would be successful because a lot of people have that aspiration of picking the family up to do something crazy in a beautiful location," says Baeumler, noting the added layer of family politics and business risk, on top of the typical construction drama played out on screen, would make Island of Bryan that much more appealing. "It packages everything into what makes lifestyle television such a draw for people."
He was right. Island of Bryan was an instant ratings juggernaut, becoming HGTV Canada's most-watched specialty series in 10 years. The first season had an average weekly audience of 877,500, peaking at 1.1 million in June, and brought a total reach of more than 7.2 million viewers. While there are no plans to shop the format, Corus has already secured sales for the series in Australia and Israel.
"Rarely do we have a show keep seeing growth week after week," says Godfrey. "Usually, they come in when a marketing campaign starts and then it levels off. With this show it just built and built."
Baeumler's instinct for building ratings hits has been developed over his 15-year history with HGTV Canada. Baeumler initially approached the channel back when it was owned by Alliance Atlantis to exchange free labour for advertisement of his construction company. Instead, he was offered his own series, Disaster DIY. "The first three years were one giant 24-hour panic attack," he says on overcoming the anxiety that came with becoming a TV personality. "It was the best exposure therapy I'd ever had."
Godfrey says Baeumler's authenticity is what makes him a stand-out for viewers, and bringing his family into the mix was part of a natural evolution and a much-needed business decision for Baeumler. With up to 18-hour days filming Disaster DIY, he discovered he had little time for his business and his own home was in desperate need of repairs. When he asked for a break to fix it up, producers asked if they could film it, and House of Bryan was born.
"When we see a talent resonate [with audiences], we're open to not just sticking with the same show, but really evolving their brand, which in turn helps evolve our brand," says Godfrey.
Baeumler remains in the construction business outside of HGTV, with Baeumler Quality Construction still going strong. He also runs a contractor resource site, which pairs customers with "Baeumler Approved" contractors and service providers. He says he's seen a direct correlation between the rise in popularity of home renovation series and actual home renovations.
Baeumler became more active in the production process once House of Bryan came around. He now has his own prodco with Baeumler Productions and is an executive producer on Island of Bryan, but he recognizes his own producing limits. "Ideas, concepts and execution are my forte," he says. "After that, I let my partner Frank [Halbert] and our producer Annelies [McConnachie-Howarth] take the reins."
Baeumler has more series ideas in the pipeline, while he juggles the real-life responsibility of opening up his first resort on-camera. "We're still working on the business model. We really have no idea how Island of Bryan is going to end," he says. "It's like The Truman Show. When I'm out in the boat, I keep waiting to run into the wall. I joked with my [producing] partner, 'that should be the final scene of the show.'"
This story originally appeared in the Winter 2019 issue of Playback magazine