In brief: Canadians hit the festival circuit in 2020
Plus, the CRTC extends Super Channel's licence, a Canadian showrunner is tapped for the Sundance Institute's January Screenwriters Lab, and more.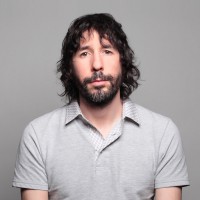 Canadians added to the Rotterdam, Slamdance lineups
Two Canadian productions are among the selections for International Film Festival Rotterdam's co-production market CineMart. Luis De Filippis' Something You Said Last Night, produced by JA Productions, and Sheila Pye's The Young Arsonists, produced by Borrowed Light Films, join a total of 17 films selected for the market. The films were chosen from an estimated 400 applications for the market, with films chosen from across the globe, including The Philippines, Brazil, South Africa, Afghanistan and Hong Kong.
Steve Markle's comedic documentary Shoot to Marry (pictured), meanwhile, has been added to the Slamdance Film Festival lineup as a world premiere in the Breakouts section. Andrew Hunt of Raven Banner Entertainment is an executive producer on the doc, which follows Markle as he turns the camera on himself to document his own love life. Other Canadian films previously announced to world premiere at Slamdance include Ask No Questions and Tapeworm.
CRTC extends Super Channel's licence for six months
It will be business as usual for Super Channel heading into the first half of 2020. The CRTC made an administrative renewal of its broadcasting licence, extending it to June 30 as it reviews the results of a public hearing on the licence renewal, which examined parent company Allarco Entertainment's practices.
The renewal notice specifies that the decision "does not dispose of any issues that may arise with respect to the renewal of the licence, including any apparent non-compliance issues identified by the Commission." The company came $1.7 million short of its regulated CPE spending the previous broadcast year. The lower spending was a result of Allarco exiting creditor protection in 2018.
The Sundance Institute to host Michelle Latimer in January 2020
Trickster co-creator, showrunner and director Michelle Latimer will head to Utah for the Sundance Institute next month. Latimer, whose credits include docuseries RISE and film Nuuca, will serve as artist in residence at the organization's January Screenwriters Lab. Held at the Sundance Mountain Resort from Jan. 17 to 22, the lab offers screenwriters the chance to further develop their script under the mentorship of various accomplished creative advisors. She was the only Canadian selected to take part in the program.
Network Entertainment signs podcast deal with ExtendedSession
Vancouver-based Network Entertainment has inked an agreement with California's ExtendedSession to produce multi-season podcast programming based on Network's properties. Through the deal, ExtendedSession will finance, develop, produce and distribute a series of multi-episode podcasts, offering an oral history of a global icon based on interviews with family, friends and colleagues. Over the years, Network Entertainment has built up its reputation with its "I Am" documentary series via projects like I Am Richard Pryor, I Am Paul Walker and I Am Patrick Swayze, which all feature interviews with family and friends reflecting on cultural icon's legacies.