HGF supports 27 films in first quarter of 2019/20
Nearly $400,000 in funding will be allocated to the films, which include scripts from Kathleen Hepburn (pictured), Jordan Canning, Jamie Dagg and Danishka Esterhazy.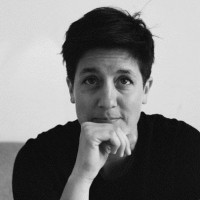 The Harold Greenberg Fund has distributed close to $400,000 toward 27 films under its Script Development Fund in the first quarter of its 2019/20 fiscal year.
The Scripted Development Fund offers financial support to Canadian films at all stages of development and production, from the story option, through to script drafts and up to the film's packaging.
A total of 15 films currently in drafts were selected in this quarter, including Anna Fahr's Places in Between, produced by Lauren Grant of Toronto's Clique Pictures and Out of the Barren, produced by Trish Dolman of Vancouver-based Screen Siren Pictures and Jennifer Podemski, written by Kathleen Hepburn, with Trevor Mack attached as director.
Additional projects include Pat Mills' Heidegger, produced by Nicole Hilliard-Forde of Motel Pictures and Gone Upriver, produced by Andrew Hunt of Raven Banner Entertainment, written by Craig Davidson (credited as Nick Cutter) and Kaare Andrews on board to director.
Eight films will receive funding for packaging, including Jordan Canning's Oddly Flowers, produced by Jason Levangie and Marc Tetreault of Halifax-based prodco Shut Up & Colour Pictures and The Night Knows, produced by Jamie Dagg under his production banner Impossible Objects alongside Ari Lantos and Todd Brown. Dagg co-write the script with Michael Doyle and is attached to direct.
Rounding out the quarter's funding are four story options. Among them is Your Life is Mine, written by Danishka Esterhazy and Naben Ruthnum, with Judy Holm's Markham Street Films producing and Esterhazy attached to direct, and Laura Dean Keeps Breaking Up with Me, written by Mariko Tamaki based on her novel of the same name, with Matt Code and Natalie Urquhart attached to produce under Wildling Pictures.
The Harold Greenberg Fund supported 67 films in its last fiscal year, with a total investment of more than $1 million.