CRTC weighs in on Quebecor, Bell carriage dispute
The Commission has ordered Bell to repackage TVA Sports for fairer competition between the French-language sports channel and Bell Media's RDS.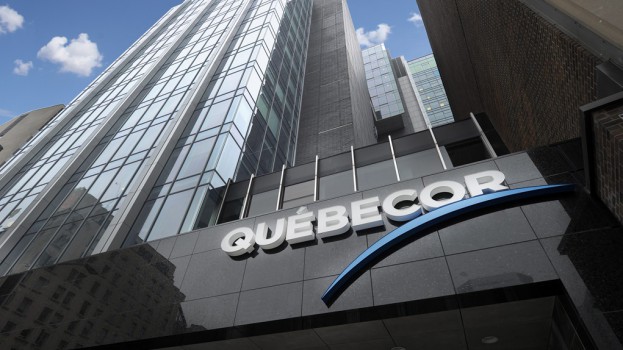 The CRTC spoke on the ongoing carriage dispute between Quebecor Media and Bell on Thursday (Dec. 19), ruling that Bell's packaging of TVA Sports did give the channel an undue disadvantage.
A complaint from Quebecor, on behalf of its subsidiary TVA Group, stated that Bell gave preference to its own French-language sports channel RDS in its channel packaging, conferring an undue disadvantage to TVA Sports. RDS is offered in Bell's Bon package, which includes several U.S. channel offerings, while TVA Sports is available in Mieux and Meilleur, which has a lower penetration. The complaint goes on to state that all other major BDUs in Quebec give equal weight to RDS and TVA Sports.
In its six-page decision, the CRTC determined that Bell has given TVA Sports an undue disadvantage. The Commission has ordered Bell to include TVA Sports in the same offering as RDS and present a new packaging structure to the CRTC by Feb. 5, 2020.
TVA Group president and CEO France Lauzière said in a statement that the CRTC's decision means Bell "must recognize the fair value of TVA Sports."
The CRTC also dismissed a complaint from Bell Media against Quebecor, alleging that Quebecor's Videotron gave its SVOD service Club illico undue preference over Bell Media's specialty channel Super Écran. Bell Media filed a complaint in April of this year, stating that Super Écran was removed as a Premium option for Videotron customers, while still featuring Club illico, which has similar programming. Quebecor replied that the change in packaging was in response to a requested rate increase for the channel.
In its 10-page ruling the Commission stated that while Videotron has given preference to Club illico, the financial impact of Super Écran's subscriber decline to Bell Media has been minimal, determining that there has been no undue disadvantage for the channel.
Videotron president and CEO Jean-François Pruneau released a statement Thursday that Bell should "stop blaming its competitors for Super Écran's poor performance."
The Commission took issue with both sides, concluding that matters raised in Bell Media's application were "more appropriately dealt with in the context of the parties' ongoing negotiations, where the parties could have resolved the dispute bilaterally with the help of staff-assisted mediation."
The carriage dispute between Bell and Quebecor hit critical levels in April when Quebecor cut the TVA Sports signal for Bell TV customers in Quebec, going dark at the start of the NHL Playoffs on April 11. The cut signal affected approximately 425,000 customers, according to Bell. The company filed a Supreme Court junction to temporarily restore the signal, which returned to customers on April 12.
Both companies were called to a hearing with the CRTC a week later to discuss the dispute, where Quebecor president and CEO Pierre Karl Péladeau shared his stance that royalties paid out to specialty channels shouldn't be based on historic rates, but audience ratings and performance instead. Bell COO Mirko Bibic called for TVA Sports' broadcast licence to be revoked. After the hearing the CRTC issued a mandatory order for Quebecor to restore the TVA Sports signal to customers.
TVA cut 68 jobs in June of this year across its departments due to operating expenses, reiterating the issue with historic rates in a statement released by Quebecor. "The decision was made necessary by numerous unfair practices that have been undermining the television industry for years. It is the result of government inaction and the failure to modernize the system in order to keep businesses based in Quebec and the rest of Canada competitive," read the statement.
Quebecor has also taken issue with Bell Media's planned acquisition of V and Noovo.ca, a transaction valued at $25.2 million. The company sent out a press release in November asking for the CRTC to block the deal over fears it would turn Bell Media into a monopoly. It argued that the acquisition would give Bell 42% of advertising revenues in Canada and allow them to dictate advertising rates, making its French-language channels a discounted add-on to its English-language offerings for advertisers. A public hearing on the acquisition is set for Feb. 12, 2020.