Telefilm hires Jeremy Spry to lead CMF funding administration
The former DATSIT Sphere exec takes on the Montreal-based role of national director, CMF program administrator on Jan. 8, 2020.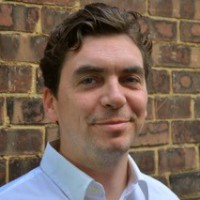 Telefilm Canada has tapped Jeremy Spry (pictured) to lead administration on Canada Media Fund's television and digital media funding programs.
The role of national director, CMF program administrator is based out of Montreal. Spry will take on the job as of Jan. 8, 2020, reporting to René Bourdages, Telefilm's senior director, cultural portfolio management.
Telefilm has overseen administration of CMF's funding programs since 2006. Dominique Lapierre previously held the role, acting as interim director in 2015 before officially taking it over in 2016.
Spry previously worked at Montreal-based prodco DATSIT Sphère as VP of business affairs and executive producer. While at DATSIT he negotiated option rights, including Thea Lim's novel An Ocean of Minutes, and served as an executive producer on Sphère Média Plus' CTV medical drama Transplant. He also led business affairs at Muse Entertainment and served on the CMPA's board of directors. He held early legal positions with CBC/Radio-Canada and Just for Laughs.
Telefilm added two members to its executive team in October, hiring Bourdages, as well as Marie-Claude Lavigne as director, government and public Affairs.
The government funder will review its Success Index in 2020, according to executive director Christa Dickenson, who said a "major overhaul" would go into effect for the 2021/22 fiscal year.