Darren Throop is doing a deal for the ages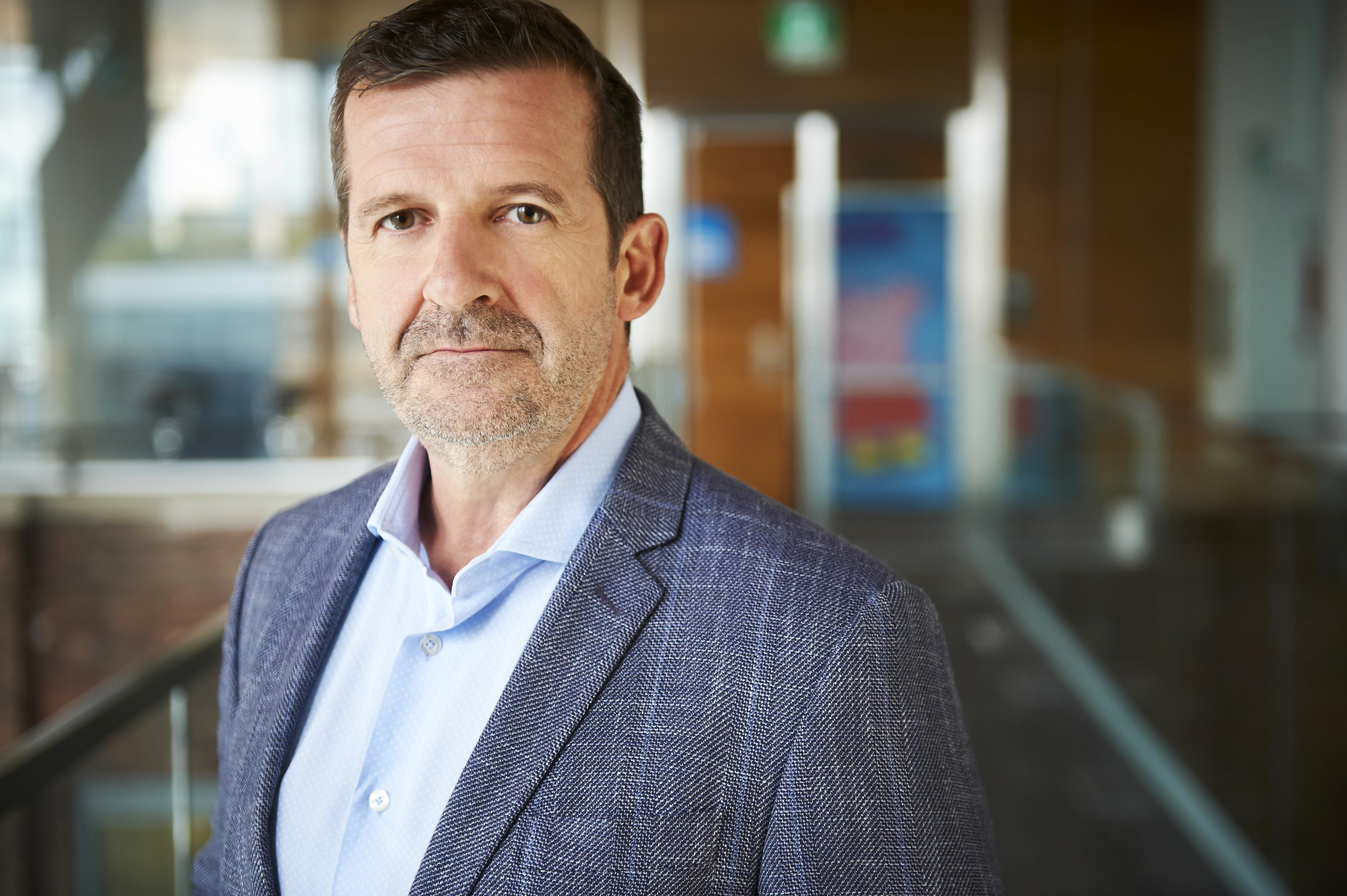 Playback's Newsmaker of the Year on eOne's future, Peppa Pig and the combination of two IP juggernauts.
For two decades, Darren Throop has frequently made headlines as a prolific acquirer of companies. But in 2019, the president and CEO of Entertainment One (eOne) has turned seller – and the news has sent ripples through the domestic industry.
On Aug. 22, the business world was sent into a frenzy with the announcement of Hasbro's proposed purchase of eOne. The magnitude of the deal – pegged at $5.32 billion – makes it one of the biggest transactions ever for a Canadian-based content company.
That's about double what Corus Entertainment paid for Shaw Media and around triple what ITV offered for eOne just three years ago – a proposal that was promptly rejected, with eOne stating that it "fundamentally undervalues the company and its prospects."
Turns out they were right. With the acquisition, eOne brands like Peppa Pig, PJ Masks and Ricky Zoom – as well as its film, TV and music business – will move under the same umbrella as more than 1,500 Hasbro brands like Dungeons & Dragons, Monopoly and Power Rangers. The combination will create an IP extravaganza of mighty proportions, says Throop.
"When we looked at the two businesses in isolation and dared to dream of what they'd look like in conjunction with each other, it just made perfect sense," enthuses Throop, sitting down with Playback just hours after eOne shareholders unanimously approved the deal. It was being examined by U.K. competition watchdog CMA at press time.
Throop and Hasbro chairman and CEO Brian Goldner entered discussions at the start of the year. Despite the enormity of the deal, things moved rapidly, says the eOne head. "When something makes that much sense, you have to act."
Throop the entrepreneur has never shied away from action. Bold deal-making has defined a career that has seen him morph from a music retail store owner in the early '90s to a fully fledged entertainment mogul. And like any successful business endeavour, growing eOne – which was founded in 2007 as a successor to ROW Entertainment, where Throop had been CEO – has taken blood, sweat, unshakeable belief and a stroke of luck.
eOne somewhat stumbled upon Peppa Pig in 2007, when it acquired U.K. distributor Contender as a way into the European market. With the deal, it owned half the brand. But after a good-but-not-spectacular first season, it was by no means a guarantee that a second was forthcoming. "It was on the bubble," says Throop.
After some serious deliberation, they greenlit more episodes and the pig flew in its 52-episode sophomore outing. On the back of excellent season-two ratings, eOne brought in professional brand management personnel and gave them a mandate to grow Peppa as a licence and merchandising brand globally.
"The rest is history," he says of the multi-billion-dollar franchise, which has become among the world's largest preschool brands with theme parks, toy lines and massive SVOD and linear distribution. The brand posted revenues of about $151 million in 2019, while retail sales climbed to a staggering $1.76 billion.
But while Peppa is no doubt an evergreen jewel in eOne's IP arsenal – and helped propel the company into Hasbro's orbit – there are faster-growing kids properties under the studio's umbrella.
PJ Masks revenues hit approximately $101 million in fiscal 2019, up 39% from the year prior. Hot on its heels is CGI preschool series Ricky Zoom, which debuted on Chinese SVOD service Youku in the summer.
The family and brands business unit drove $272.9 million in revenue in 2019, adding more diversification to the core film, TV and music division, which collectively reported $1.36 billion for a total of around $1.62 billion.
Throop comes alive when the conversation turns to eOne's future. While many have framed the deal through the lens of its benefit to Hasbro, he is quick to note that eOne will continue to mine its own IP, at the same time as bringing a great deal of business to Canada.
"We want to bring that [Hasbro] IP to the Canadian marketplace for development and, ideally, production," he says, giving Magic: The Gathering and Dungeons & Dragons as examples of projects with a potentially huge domestic up sides. "They have tens of millions of players, decades of story and unlimited worlds – and no TV shows, no movies, nothing yet," he says.
The new projects will also create opportunities for eOne's interactive division Secret Location and its music divisions.
It's not just scripted-based ideas, says Throop. Opportunities abound for unscripted properties based on Hasbro's proprietary board games, such as Monopoly, Clue and Operation.
And, while eOne's function will change – it will now operate as a division within Hasbro – Throop's own role within the company will also evolve through the acquisition. With no shareholder or analyst meetings, Throop says a "huge quantum of time" has been laid back into his lap. "That pushes me deeper down into the organization again," he says, freeing up time to explore new growth opportunities, focus on partners and be more hands-on with the creative side of the process.
The timing is on the money, too. Should the deal close as expected, the super-entity's launch will coincide with the full launch of the streaming wars. Throop calls the timing "pin perfect," as the streamers look to stock their libraries with stand-out, established IP. This demand will provide fuel for eOne's global and domestic business as it enters a new decade and chapter in its story.
The question now is simple: where to begin. "It's on us to figure out how to mine it properly and prioritize it. The Canadian business will be supercharged by the amount of IP at its disposal," he says.
This story originally appeared in the Winter 2019 issue of Playback magazine