Sophie Ferron on her Horsepower ambitions
With the participants for the second edition of the incubator recently revealed, the Media Ranch president and executive producer discusses the initiative's goals.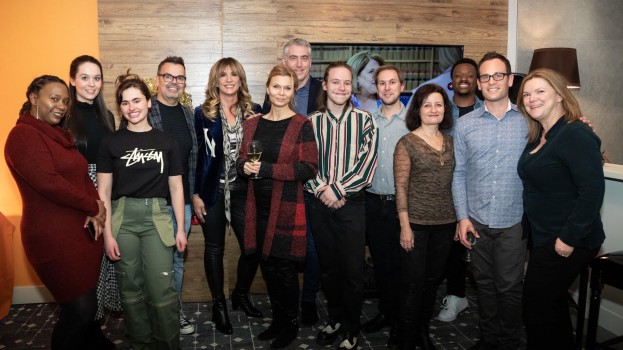 When Media Ranch president and executive producer Sophie Ferron came up with the concept for Horsepower, she was looking to create more local format expertise.
"We have a lot of freelancers that actually work in TV but they're not format creators per se," the Media Ranch founder told Playback Daily of the second edition of the French-Canadian format incubator.
Launched in partnership with Quebecor Content in October 2018, Horsepower 1.0 saw eight participants go through six months of intense workshopping with the Media Ranch team and international mentors to create eight original-format ideas tailored to Quebecor Content's needs.
With only one winner walking away with an investment from Quebecor Content towards the development of their format, the inaugural round saw An Tran win with a new twist on dating, Family Tripped– with Ferron's Media Ranch set to produce and distribute internationally.
And with various negotiations underway on three formats from the program, Media Ranch and Quebecor Content have revealed the eight participants set to take part in this year's edition.
Led by Media Ranch's heard of content & storytelling Phil Kalin-Hajdu, Horsepower 2.0 will kick off this January with Marianne Mercier-Lacombe, Widmayer Edouard, Amélie Tintin, Isabelle LaPerrière, Alexandre Perras, Gisèle Palancz, Justine Salette and David Bourgeois.
Attracting a total of 80 applications this round, Ferron, who provides input towards the program alongside Media Ranch's Amsterdam-based SVP Tanja van der Goes, says the team behind Horsepower engaged in a blind audition process, with applicants filling out a questionnaire before narrowing down the list prior to the interview stage.
"We really work on working together. Yes, we're all in competition because only one will be chosen, but they all need to work together on everybody's work," she says, also noting that some participants from the first edition have offered to provide mentorship towards participants for this upcoming edition.
Currently, Ferron told Playback Daily, every format created through the program is jointly owned by the creator, Quebecor Content and Media Ranch. "Every format that we create – that was eight formats last year – they all remain in partnership with us for life," she says.
Looking forward, she adds, she believes there is potential to grow the program, with other versions of Horsepower in markets like English-speaking Canada. "We want to be the one with the fresh content and the fresh format that travels. We don't only focus on Canada, we have partners all over the world. That's why the paper formats travel, that's why Horsepower is working because we have people everywhere that are really interested in what we're doing," she says.
Left to Right:  Amélie Tintin, Marianne Mercier-Lacombe, Justine Salette, VP original content at Quebecor Content Denis Dubois, Media Ranch president Sophie Ferron, Isabelle LaPerrière, Quebecor Content VP Yann Paquet, Alexandre Perdras, David Bourgeois, Gisele Palancz, Widmayer Edouard, Phil Kalin-Hajdu and Quebecor Content head of acquisitions Christine Maestracci. Image courtesy of Media Ranch.