2019 Format of the Year: Revolution
Quebecor Content's Yann Paquet and Fair-Play's Guy Villeneuve reflect on how the dance format has quickstepped its way to success both at home and abroad.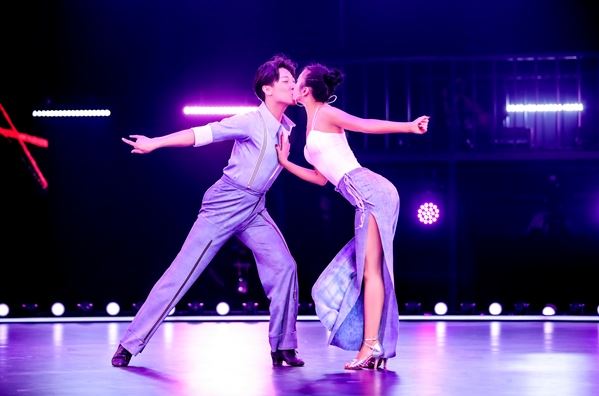 You could say Quebec dance show Révolution is enjoying a revolution of its own.
Created by Montreal's Fair-Play and Quebecor Content, the format – which sees judges use 360-degree video technology to dissect dancers' moves as they vie to win $100,000 – has spun success with both international buyers and domestic audiences.
This year alone, Révolution (which goes by Dance Revolution in the international marketplace) has secured adaptation deals in markets like Poland for prodco Golden Media Polska; Lithuania for broadcaster LNK; Spain for prodco Globomedia; Russia for Channel 1; Belgium for RTBF; and China via a co-development agreement with broadcaster Hunan TV and ITV Studios-owned prodco and distributor Armoza Formats, which leads international format sales.
Owned 50/50 by Quebecor and Fair-Play, the idea for the series came together when the duo became interested in creating a dance show – seeing an opportunity to do something different in the space. With Omnicom Media Group's Highway Entertainment serving as an executive producer, the format made its debut in 2018, featuring Sarah-Jeanne Labrosse and masters Lydia Bouchard, Jean-Marc Généreux and Laurent and Larry Bourgeois (known as "Les Twins"). The 11-episode, 90-minute format's freshman season saw it amass close to 1.3 million average weekly viewers, achieving close to 35% market share, says Quebecor Content VP Yann Paquet (pictured right with Fair-Play's Guy Villeneuve).

"It's not just the technology and the 360 that it creates, but it's the importance of that Revolution moment for the show," he says. "It really captures one moment where you can understand dance [and] evaluate it with the masters. For the dancers, it forces them to be very creative to come up with that unique moment that's going to make them stand out from the others."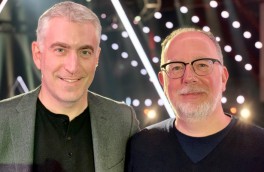 Another element that's helped the show has been the way it approaches storytelling, adds Fair-Play co-founder and producer Guy Villeneuve. "The way we're presenting the dancers, it's different than So You Think You Can Dance or Dancing with the Stars. We put the dancer in front of the show," he says. Additionally, bringing potential buyers for a live taping of the show has also been a key part of Révolution's sales pitch.
So far, only the Lithuanian and Chinese versions have launched in their respective countries. Notably, Dance Smash, the Chinese version, which was further developed by Armoza, Hunan TV, TVA and Fair-Play has been able to pull off some success in the market.
For instance, its first episode achieved a 5.2% share of the timeslot and a 7.8% share with the under 23-years-old demo, according to Armoza Formats. "The platform of the format gives you the flexibility to adjust the content according to your target audience," Armoza founder and CEO Avi Armoza (left) explains, noting that its DNA sees dancers of all age groups, styles and numbers compete.
Using the success the show has already seen in some markets, he says his company is in discussions with territories around the countries Dance Revolution is already in.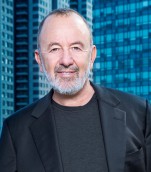 Next up in its path is Russia, which is currently in pre-production on its own version. "Russia is a major junction in the development of the show. It's a big country with a culture both in art and dance and big primetime shows," he says.
Now in it's sophomore season on Quebecor's TVA, Paquet says this latest round of episodes has seen Révolution's popularity continue to grow with audiences. Although it speaks to the dance community, it has also been able to appeal to a mainstream audience of all ages, becoming a Sunday night co-viewing event.
As of press time, TVA could not confirm if Révolution would return. However, the series represents a long-term goal for Quebecor, according to Paquet, to continue to bring its own IP to the international market. "It's the perfect example of our strategy, to be more present on the international market," he says. "To us, that's key. I think we have the talent here to create more and more success stories like Révolution."
This story originally appeared in the Winter 2019 issue of Playback magazine
Image of Dance Smash courtesy of Hunan TV, Quebecor image courtesy of TVA and image of Avi Armoza courtesy of Inbal Marmari