2019 Network of the Year: CTV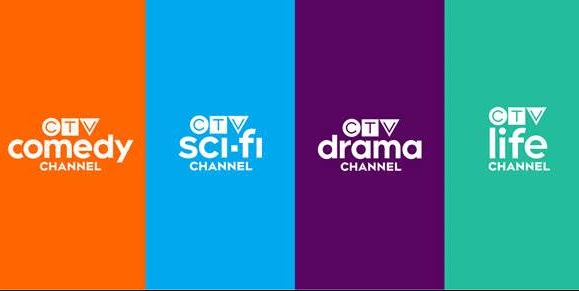 How Bell Media is reimagining Canada's preeminent network for a digital era.
By the oft-used TV rule that "if it ain't broke, don't fix it," Bell Media's rebrand and reorganization of CTV defied logic.
The main CTV channel continues to be Canada's most-watched network, leading its nearest competitor by 20% in last year's fall schedule. Meanwhile, Bell Media specialty channels Bravo, Space, Gusto and Comedy – which in September were rebranded as CTV Drama, CTV Sci-Fi, CTV Life and CTV Comedy, respectively – were posting stellar ratings heading into fall.
But, while business has been consistently good, the transformation of the viewing environment ushered in by Netflix has created an urgent need for local networks to evolve. And all those other, long-feared content behemoths are no longer simply lurking on the horizon. They're here.
The top brass at Bell Media, like many, believe we're headed for a viewing environment in which a handful of ubiquitous, global brands will dominate in Canada. In order to retain its place among them, the Canadian network is rolling up its sleeves and getting ready to scrap.
Around 18 months ago, Bell Media unveiled a sweeping new strategy to reimagine CTV for a digital era.
Step one has seen four disparate specialty channels recast as CTV assets.
"We felt that having a multitude of varying brands goes against the market simplicity that is our goal," Bell Media president Randy Lennox tells Playback. "In our quest for CTV to become ubiquitous in and of itself, we wanted to make it the master brand with a number of sub-brands under it."
The channel rebrands have allowed room for strategic pivots, too, with CTV Life (formerly culinary-focused Gusto) broadening its remit to include fashion, renovation and DIY.
The specialty service has also signed up bankable stars in the form of Mike Holmes and Jessica Mulroney, with both fronting new series (Holmes Family Rescue and Netflix co-commission I Do, Redo, respectively). In each case, the shows will air on the main CTV channel and CTV Life, which Mike Cosentino, Bell Media's president of content and programming, says creates "connective tissue" and cross-promotional opportunities that didn't necessarily exist before. More celebrity firepower will be announced in due course, he notes.
It's a similar story on CTV Drama (formerly Bravo), for which Bell Media has inked a deal with Harlequin Studios to make 20 TV movies. An exclusive deal for HBO Max programming won't hurt either, with the agreement allowing Bell Media to place the streamer's content across all of its channels, including its CTV-branded ones.
Dissolving those legacy specialty brands, which have decades of combined market recognition, was a "bold pivot," he acknowledges. But to rest on its laurels would have been even more perilous.
Jon Arklay, SVP, Bell Media Agency: brand, creative and marketing concurs. Despite the fact each channel communicated to its audience that the rebrand was coming, "people often don't like it when you mess with their brands," he says. "My job is to think of the consumer reaction, and I was most concerned with Space," he says, due to the fandom around the sci-fi genre. However, while execs braced themselves for a potential backlash, it never materialized. While it's still early days, it's been a "no news is good news" type of situation, he adds.
With phase one of CTV's transformation complete, the company has turned its attention to the more ambitious second phase: the launch of the CTV super hub, a single-point digital destination for all CTV-branded assets.
Set to go live in spring 2020, the launch of the super hub will bring to fruition the largest initiative ever undertaken by CTV, says Lennox, noting that hundreds of employees are working on reimagining CTV for the smart-TV world. When the digital super hub launches, the main CTV network will continue to be free and ad-supported, with the CTV-branded specialty channels becoming part of the channel navigation interface.
The CTV universe may welcome new entities, too. "We have an ambition to fold other specialty brands into a CTV app, where CTV becomes a channel aggregator for all the Bell Media channels," he says. That will include both owned channels and, eventually, channels that Bell Media has Canadian licences for. The new CTV app can co-exist harmoniously with Crave in the "teeter-totter" between the linear and direct-to-consumer worlds, he adds.
Everything the company has done over the past two years has been in pursuit of the overall goal – amplify the CTV brand in an evolving viewing environment.
"I kept trying to bring it back to [the notion of] one logo on the screen surrounded by many logos," says Arklay. "There's a practical component to this, too: when you're in conversations with an Apple or Chromecast, they're only going to accept so many logos."
In the years ahead, being practical will be a necessity for local networks across the globe as content behemoths like Netflix and Disney tussle for brand supremacy. In preparation for battle, the time has come for CTV to reimagine itself for a fully digital era, says Lennox. "To compete in a world where we're going to have seven or eight ubiquitous, big brands enter our Canadian shores, we really need to have CTV at the forefront."
This story originally appeared in the Winter 2019 issue of Playback magazine