Spinster boosts its unique script with star power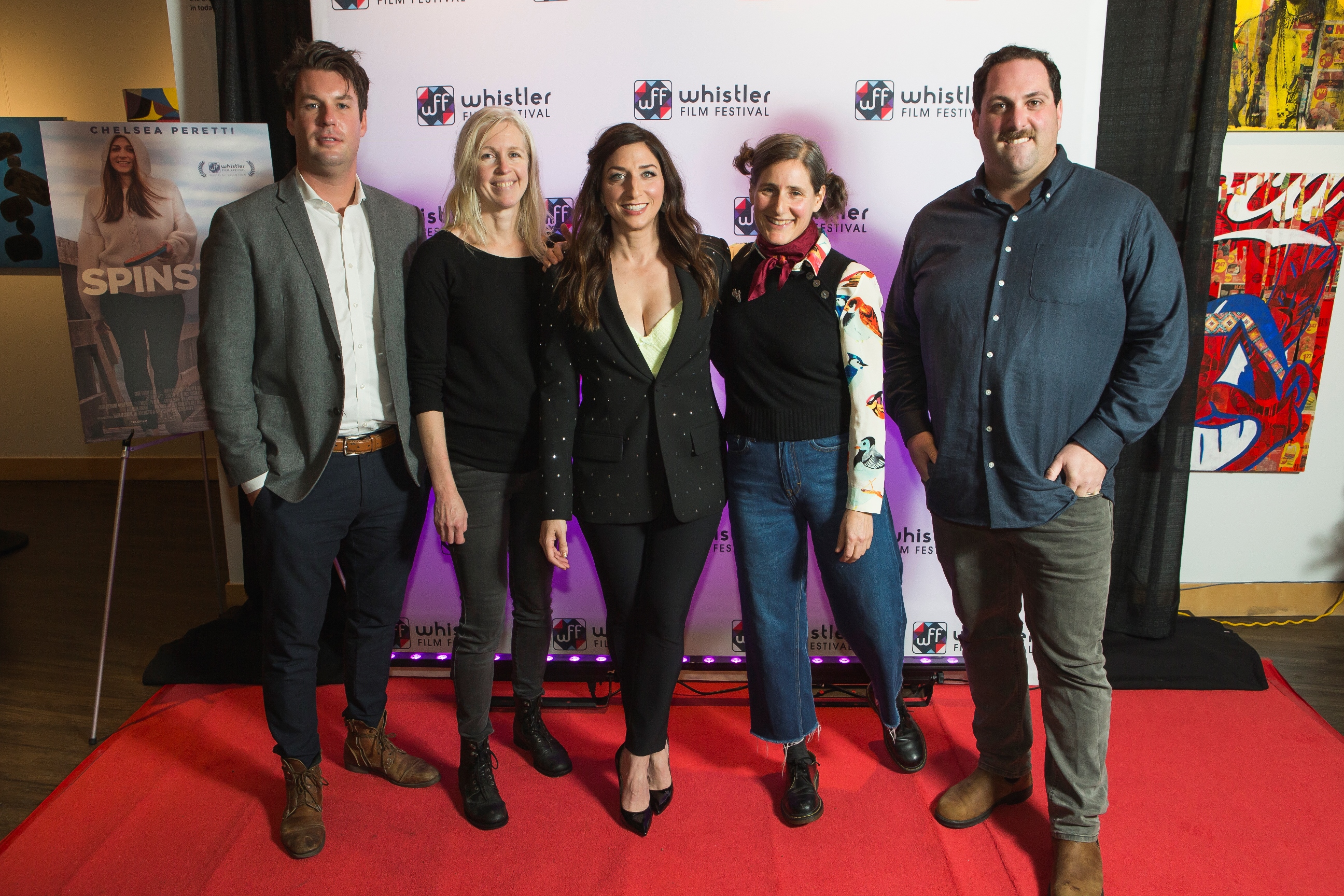 How director Andrea Dorfman found a well-known star to give her non-traditional rom-com legs in the U.S. and international market in Chelsea Peretti.
Heartbeat and Love That Boy director Andrea Dorfman is bringing her non-traditional take on love and romance to wider audiences with the help of U.S. comedian Chelsea Peretti. The Brooklyn Nine-Nine star has crossed over to Hollywood North with her leading role in Dorfman's latest comedy Spinster.
The film, which had its world premiere at the Whistler Film Festival on Friday (Dec. 6), is Dorfman's fourth feature as a director. When it came time to cast the lead, Dorfman told Playback Daily  she wanted a well-known talent to give the film "a little more mobility" in the U.S. and international markets.
Funding for the film was already cemented – Telefilm, Ontario Creates and Nova Scotia Business providing finances, with the budget coming in at less than $5 million – but distribution would be an opportunity to entice some major buyers.
Producers are currently in talks with U.S. distributors following the premiere. Marc Tetreault produced the film under his Halifax-based prodco Shut Up & Colour Pictures, alongside Nova Scotia producers Jay Dahl of Black Dog Films and Bill Niven Idlewild Films, and William Woods of Toronto's Woods Entertainment.
Woods says sales agents have already shared their enthusiasm for the project and Peretti's performance. She was given the Trailblazer Award while at WFF for Spinster's premiere.
Woods' distribution boutique Game Theory Films already holds the Canadian distribution rights to the film. Tetreault says the producers were interested the Game Theory's "outside of the box release strategies," with plans to capitalize on Peretti's built-in fan base in its 2020 release.
Dorfman says she worked on the script for five years with her screenwriting partner Jennifer Deyell. The original concept revolved around the idea of a "counter to the rom-com argument that ends in a happy marriage," and instead celebrates singlehood. She knew the film could be a draw for 40-something actors looking for a chance to headline a film, so she approached an L.A. casting agent to draw up some options and Peretti was high on their list.
Dorfman was already familiar with Peretti's stand-up work and knew she had the chops to lead. After reading the script, Peretti was immediately drawn to the project and signed on for a three-week shoot in Halifax with her 10-month-old in tow, impressing Dorfman with her commitment to the film.
Looking ahead, Dorfman has two features in development with Deyell and is working on her fourth animation project with the National Film Board of Canada.
Photo courtesy of WFF;  Photographer: Kim Eijdenberg. Pictured (L-R): William Woods, Jennifer Deyell, Chelsea Peretti, Andrea Dorfman and Marc Tetreault