In brief: CMPA becomes lead CFC Producers' Lab sponsor
Plus, Apptopia reports Disney+ has reached 22 million downloads, Quebecor invests in Multicolore and P.E.I.'s Film4Ward program reveals its winners.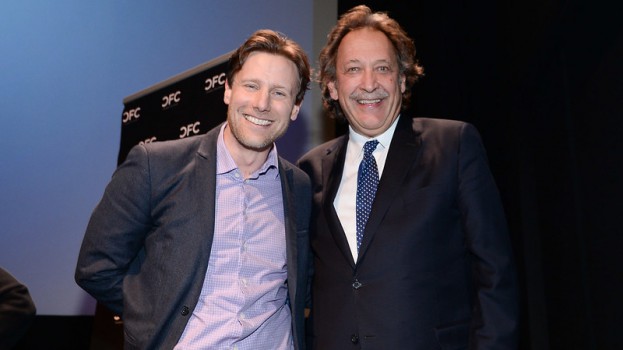 CMPA takes the 'lead' on 2020 Producers' Lab
The Canadian Media Producers Association (CMPA) has come on board the Canadian Film Centre's 2020 Producers' Lab as its lead sponsor.
As part of the CMPA's sponsorship, which was unveiled during the CFC's 2019 Cineplex Film Program Showcase at TIFF Bell Lightbox yesterday (Dec. 11), the CMPA will launch a series of professional development bootcamps for CFC producers and CMPA members "focused on equipping producers with the tools they need to thrive in today's global media landscape," according to a release. CMPA members who previously went through lab include Aircraft Pictures' Andrew Rosen and Anthony Leo, Conquering Lion Pictures' Damon D'Oliveira and New Metric Media's Mark Montefiore, to name a few.
One of the four streams in the CFC's five-month, full-time Cineplex Film Program, the Producers' Lab offers participants the chance to advance their story and business skills. The 2020 edition of the program will start in mid-July and run until mid-December. Applications are now open.
Disney+ reaches 22 million downloads, competitors still largely unaffected: report
In the four weeks since launch, the Disney+ app has been downloaded 22 million times globally, with 85% of these downloads coming from the U.S., according to a new report from U.S. research company Apptopia.
Apptopia estimated that between Nov. 12 to Dec. 10, $26.3 million (USD$20 million) has been generated via in-app purchase revenue for Disney+, with 81% of this revenue coming from the U.S.
Despite this 6.5 million increase from Apptopia's reported 15.5 million global downloads for Disney+ (from Nov. 12 to 24), the research company says the streamer's competitors remain unaffected performance-wise. "Even though Disney+ is having a successful launch, it hasn't penetrated society to the point that Netflix has, which is not surprising," Apptopia said. "What is impressive is that it is already beating out Amazon Prime Video." For instance, on a per user basis, Disney+ has a 7.8% longer average session times than Amazon Prime Video, according to the research firm's proprietary findings. Currently, the app is live in the U.S., Canada, Australia, New Zealand and the Netherlands.
When looking at daily mobile app sessions on Netflix in the U.S., Apptopia hypothesized that Netflix has not felt Disney+'s impact yet because one of Disney+'s main draws on its service are its Marvel movies, many of which are still available on its rival. "Over the next year or so, as Netflix loses the right to stream these movies, we believe we'll see more of an impact," the report noted.
Additionally, Disney's bundle offering of Disney+, Hulu and ESPN+ in the U.S., has led to boost in new installs of these apps – leading to a 46% for Hulu, a 57% increase for Roku and a 34% increase for ESPN, according to the company.
Quebecor invests in the events and culture space
Quebec-based culture and events company Multicolore has a new investor in media giant Quebecor.
The media company acquired a minority stake in Multicolore's assets (the amount of the share is not stated, since Multicolore is a private company).
Pascal Lefebvre, co-founder and president of Multicolore, said in a statement that the partnership will enable the company to "drive our development and allow us to launch major offensives in multiple markets." Beyond Quebec, Lefebvre is eyeing international development for Multicolore, which was established in 2002 and is known for its flagship event Igloofest, as well as Piknic Électronik, MEG Festival and the new Super Fête event. It also contains a production division, Matane Productions.
Lefebvre will continue to lead his team of 30 employees, and its head office will remain in its current location in the Roxboro area of Montreal.
Pierre Karl Péladeau, president and CEO of Quebecor, said the partnership gives Quebecor a larger footprint and will "create real competition in the Montreal market."
Multicolore will join forces with Quebecor's sports and entertainment business unit.
Second edition of Film4Ward winners revealed
FilmPEI has unveiled the four short films set to take part in its second edition of the Film4Ward program. Introduced in June 2018, the incubator administered by FilmPEI offers three mid-career participants and one emerging participant training and $20,000 in production financing towards a short film project.
This year's emerging project is Wraith of Malpeque, a short horror-comedy film from producer Nathan Carter and director Justin O'Hanley. Meanwhile, projects from established participants include: psychological thriller Sorry, Mommy, from producer Louise Lalonde and director Donna Davies; the drama The Rolling Pin, from producer Emma Fugate and director Trilby Jeeves; and comedy Chase the Ace, from producer Jason Arsenault and director Jeremy Larter.
Projects were assessed by a jury of producers and directors. Workshops and mentorship opportunities will take place this January, with films expected to be delivered by the end of June 2020. The program is funded by the Department of Economic Growth, Tourism and Culture, through Innovation PEI and the Culture Action Plan. Additional funding was provided by Telefilm Canada and CBC.
With files from Media in Canada
Image: Reynolds Mastin (President & CEO, CMPA) with Slawko Klymkiw (CEO, CFC). Sam Santos for George Pimentel Photography.