TIFF reveals Top Ten lineup
Sophie Deraspe's Antigone and The Body Remembers When the World Broke Open from Elle-Maija Tailfeathers and Kathleen Hepburn are part of the list.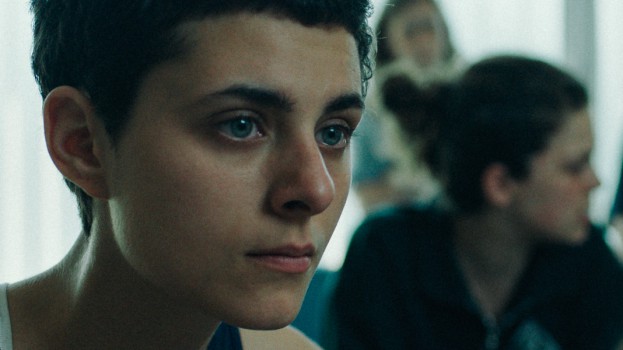 The Toronto International Film Festival (TIFF) divulged its Canada's Top Ten list today (Dec. 11) – selecting Sophie Deraspe's Antigone, Heather Young's Murmur and Elle-Máijá Tailfeathers and Kathleen Hepburn's The Body Remembers When the World Broke Open for its 2019 lineup.
Unveiled in 2018, the screening series officially replaced the organization's Canada's Top Ten Film Festival last year, offering 10 Canadian feature films and 10 shorts the opportunity to screen at the TIFF Bell Lightbox throughout 2019.
Short films part of this year's lineup are set to screen in a programme format at the Lightbox on Jan. 26, 2020. Meanwhile, each feature film in the Canada's Top Ten program will be offered the option of a theatrical run at the Lightbox, according to TIFF spokesperson. For instance, just last week Antigone – Telefilm Canada's official submission for the Best International Feature Film category at the 2020 Academy Awards – opened at the Lightbox.
All told, this year's Canada's Top Ten includes three directorial debuts, four Indigenous filmmakers and films from 12 female filmmakers.
In addition to Deraspe's latest feature film Antigone (pictured), Young's feature film debut Murmur and Tailfeather's directorial debut The Body Remembers When the World Broke Open, TIFF's Canada's Top Ten program features a number of films that previously screened at TIFF this September.
Louise Archambault's Il pleuvait des oiseaux ("And the Birds Rained Down") made its world premiere alongside Calvin Thomas and Yonah Lewis' White Lie in the Contemporary World Cinema category, while Kazik Radwanski's Anne at 13,000 ft made its world debut in TIFF's 2019 Platform program. Additionally, Matthew Rankin's The Twentieth Century world premiered in the Midnight Madness section, Nicole Dorsey's feature film debut Black Conflux made its world premiere in Discovery and Zacharias Kunuk's One Day in the Life of Noah Piugattuk had its North American premiere in the Special Events lineup. Notably, Murmur was one of two features from Telefilm Canada's rejigged 2018 Talent to Watch to world premiere at TIFF 2019.
At the festival, Murmur picked up the FIPRESCI prize for TIFF's Discovery program, while Antigone won Best Canadian Feature Film and The Twentieth Century earned Best Canadian First Feature Film. The Body Remembers When the World Broke Open, which was picked up by Ava DuVernay's ARRAY Releasing and Netflix in the U.S., also received an honourable mention for the Best Canadian Feature Film Award.
Capping off the Canada's Top Ten list is Xavier Dolan's Matthias & Maxime, which was selected for the Cannes Film Festival this year. Last year, TIFF played host to the world premiere of Dolan's first English-language film, The Death and Life of John F. Donovan.
Meanwhile, the short's lineup includes: Chloé Robichaud's Delphine, which won the IWC Short Cuts Award for Best Canadian Short Film at TIFF 2019; Guillaume Fournier, Samuel Matteau and Yannick Nolin's Acadiana; Michael Snow's Cityscape; Trevor Anderson's Docking; Sofia Banzhaf's I Am in the World as Free and Slender as a Deer on a Plain; Emilie Mannering's Jarvik; Carol Nguyen's No Crying At The Dinner Table; Theodore Ushev's The Physics of Sorrow; Brandon Cronenberg's Please Speak Continuously And Describe Your Experiences As They Come To You; and Eva Kaukai and Manon Chamberland's Throat Singing in Kangirsuk ("Katatjatuuk Kangirsumi"). Six of the ten films in the category screened at TIFF this September.
The 2019 Canada's Top Ten feature list was selected by TIFF's internal programming team, which includes TIFF artistic director and co-head Cameron Bailey, senior director, film Diana Sanchez and Steve Gravestock in consultation with Ravi Srinivasan, in collaboration with the Vancouver Film Critics Circle and Association québécoise des critiques de cinéma.
Jason Anderson and Robyn Citizen from TIFF's Short Cuts programming team curated the shorts list with programmers from across Canada like FIN Atlantic International Film Festival's Jason Beaudry, Alex Brundige and Emily Orr; Festival du nouveau cinéma's Dan Karo and Emilie Poirier; Hot Docs' Alex Rogalski; the Calgary International Film Festival's Brennan Tilley; and Vancouver International Film Festival's Curtis Woloschuk.
Last month, TIFF revealed that it had terminated 15 full-time positions across all departments following the re-evaluation of its strategic plan. In November 2018, in a release about its decision to replace the Canada's Top Ten Film Festival at the time, Bailey said the move was made as part of the organization's strategic plan and its examination "of programming that puts audiences' needs at its heart."
Correction: A previous version of this article noted that Nicole Dorsey's Black Conflux was a Talent to Watch project. Playback regrets the error.